Bobcats defenseman Tyran makes NCAA DI commitment
September 16, 2014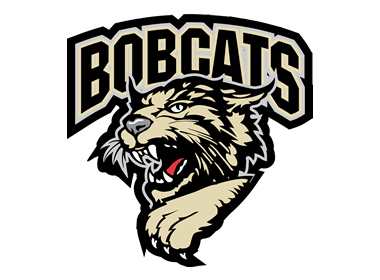 By Paul Teeple, Bismarck Bobcats
Though the 2014-15 season has yet to begin, the Bismarck Bobcats have picked up their third college commit of the year as NAHL defenseman Joe Tyran will play his Division I hockey at the United States Air Force Academy.
"Knowing that I'll be playing Division I hockey is a huge weight off my shoulders," stated Tyran, who signed on with the Bobcats via tender agreement for the upcoming campaign. "I'm very excited about the opportunity that Air Force presents, from both a hockey and an academic perspective."
Tyran joins current teammates Evan Giesler and Matt Perry, both of whom are also committed to play for the Falcons.
While many would view a collegiate experience that includes hockey, classes and military training to be too rigorous, the Wadsworth, Ill., native embraces the trials of playing at a military academy.
"I chose Air Force because I would be surrounded by like-minded people and it poses an incredible challenge for me both on and off the ice," explained the defender.
Coached by Frank Serratore—whose son, Tim, won a Robertson Cup with the Bobcats in 2010—the Falcons compete in the Atlantic Hockey Association and have reached the NCAA tournament five times since 2006.
Dating back to 2009, the Bobcats have had 41 current players or alumni secure a Division I commitment; 76 current or former Bobcats have gone on to play NCAA hockey at any level in that time frame.
In addition to Tyran, Giesler and Perry, the Bobcats have sent numerous marquee players to Air Force over the years, including all-division goalie David Bosner, Robertson Cup co-captains Casey Kleisinger and Jason Fabian and 2009 Hobey Baker Award finalist Jacques Lamoureux.