Wildcats forward Jaeger makes NCAA DI commitment
September 10, 2014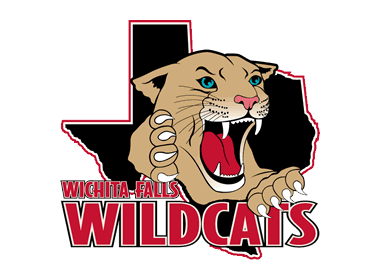 By Ben Horner, Wichita Falls Wildcats
The Wichita Falls Wildcats of the North American Hockey League (NAHL) have yet to play a game in 2014-15, but they already have their first NCAA Division I commitment of the season, as first-year forward Erich Jaeger has committed to the United States Air Force Academy for 2016-17.
"I'm excited to announce my commitment to Air Force, I'm thrilled to have the chance to continue my career at such a great school," Jaeger said. "I need to thank the Missoula Maulers and the coaching staff there. They really helped prepare me for the next steps in my career."
"Erich is a smart, two-way center who has worked really hard on his skating ability," Wildcats Head Coach John LaFontaine said. "We're excited to see him develop here in Wichita Falls over the coming season, and to watch his career progress to the Division I-level and beyond."
Although he has yet to suit up for the Wildcats, Jaeger is quick to mention the role the team played in his recruiting process.
"[The Air Force coaching staff] actually first saw me at the Wildcats' main camp in 2013, and then invited me to their annual showcase for midget players," Jaeger said. "They saw me again at this year's main camp in Chicago, and after that, things started to move pretty quickly."
"After a home visit, I went down to tour the campus and get a feel for the program, and they offered me right after my official visit," he continued. "A lot of their recruits come through the Wildcats, so once I was set to play in Wichita Falls, committing was an easy decision.
While Jaeger is looking forward to the Air Force Academy, he is quick to mention how eager he is to begin his time with the Wildcats.
"I'm excited to see all the options the Air Force has to offer," the Idaho-native remarked. "But right now, I'm really looking forward to getting on the ice with my new teammates, and having fun playing the sport I love.
Jaeger is the seventh player on the current roster with a Division I commitment, giving the Wichita Falls the most Division I commitments of any team in North American Hockey League. He is the fourth Wildcat to commit to the Falcons, joining forwards Evan Okeley and Kevin Charyszyn, and defenseman Matt Koch.