Bobcats forward Giesler makes NCAA DI commitment
September 9, 2014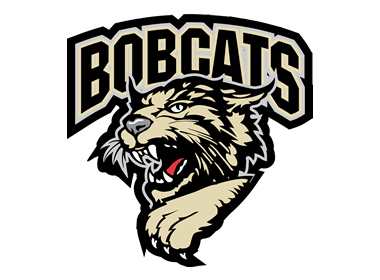 By Paul Teeple, Bismarck Bobcats
Just eight days before the 2014-15 regular season begins, Bismarck Bobcats and North American Hockey League (NAHL) forward Evan Giesler has committed to play NCAA Division I collegiate hockey at the United States Air Force Academy.
"I am definitely excited to have a commitment," explained Giesler, who has 23 goals and 36 assists in 95 career games with the Bobcats, "it's a great have 'the next level' off my mind for the next year. Now I can just focus on playing my game and helping to get this team back to the Robertson Cup."
Giesler joins teammate Matt Perry, who committed to play for the Falcons during the 2013-14 campaign.
For the Naperville, Ill., native, advancing his hockey career at in Colorado Springs was the right move at the right time.
"In the end Air Force was the best option for me," the third-year winger added. "I've considered joining the armed forces before, so this was a great fit."
The Falcons play in the Atlantic Hockey Association and, under coach Frank Serratore, have reached the NCAA Tournament in five of the last eight seasons.
Over the years, the Bobcats have sent numerous marquee players to Air Force, including all-division goalie David Bosner, Robertson Cup co-captains Casey Kleisinger and Jason Fabian and 2009 Hobey Baker Award finalist Jacques Lamoureux.
Giesler becomes the 40th Bobcat to commit to a Division I program since 2009, and 72nd member of the black and gold fraternity to commit to an NCAA program at any level in that time span.