24 in 24 Series: Springfield Jr. Blues
September 8, 2014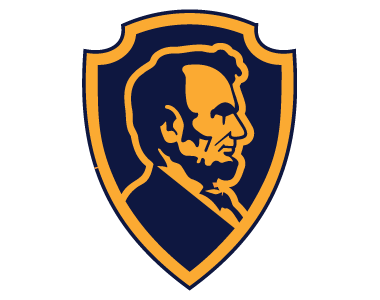 The 24 Teams in 24 Days series features a look at all 24 teams in the NAHL for the 2014-15 season, with a new team being highlighted daily, leading all the way up until the start of the regular season on Friday, September 12th as six NAHL teams take to the ice on Opening Night. 24 in 24 will go in-depth into each NAHL team and will include interviews with all 24 head coaches in the NAHL, as they provide fans with their expectations and outlook for the 2014-15 season, including taking a look at their roster and their strengths as a team. It will also take a look back on the 2013-14 season and how each team fared and what they accomplished. Best of all, 24 in 24 is done to provide the fans of the NAHL with an inside look at their favorite team and what to expect.
Springfield Jr. Blues
Tony Zasowski (3rd year)
2013-14 record: 26-26-8, 60 pts. (5th in the North Division)
2013-14 leading scorer: Max Kalter (60 GP, 15 G, 21 A, 36 pts, +1)
2014 Playoffs: Did not qualify
2014-15 Division: North
First regular season game: Wednesday, September 17th vs. Brookings Blizzard, 8:00pm
Home opener: Friday, October 3rd vs. Soo Eagles, 7:05pm
Armed with one of the youngest teams in the NAHL last season, the Springfield Jr. Blues opened a lot of eyes. Not only with the way they started the season, but the talent that was on the roster. Eight players (six from the 2013-14 roster) ended up with NCAA commitments and the Jr. Blues were one of many teams who proved that a team can be successful with a younger roster in the league as well. The Jr. Blues opened the season with a 7-3-1 record. Players like Patrick Curry and Kevin Shand were thriving in Tony Zasowski's system and the team also had one of the best young goaltending prospects in the league in Stefanos Lekkas.
Playing as a 17-year-old for over half the season, Lekkas was thrust into the starting role in Springfield. He ended up leading the league in shots faced, saves, was third in both games and minutes played and while doing all that he finished in the Top 10 in league statistics in wins and save percentage. Lekkas played for Team North in the NAHL Top Prospects Tournament and turned that opportunity into an NCAA Division I commitment to the University of Vermont.
However, the end of the season and loss of players like Curry and Shand to the USHL took its toll for the Jr. Blues and scoring become an issue. Springfield won just six of their final 18 games and finished just one point out of the fourth and final playoff spot in the North Division. However, it did not dampen what was a mostly successful season for head coach Tony Zasowski and bunch as they finished with a .500 record. "Of course you would like to make the playoffs, but I look at the player development we had of moving guys onto the next level and think it was a pretty successful year," said Zasowski. "I think to have the success we did, particularly at the beginning of the year, is a testament to the skill and talent level we started with and over the course of time, injuries and players moving on took its toll."
The average NAHL club will return 6-9 players to their roster from the year before and the Jr. Blues are no different as they will return eight players who were on the roster a year ago. That includes forward Max Kalter, who ended up as the eventual leading scorer with 36 points. Mike Severson, who was 2nd in team scoring with 28 points. A look down the rest of the roster shows that all the returners to the line-up are not only going to be a valuable component to this season, but were impact players last season. "It is one of the things I am exited about," said Zasowski. "I think the guys we have coming back are not only going to give us a good chance for success, but I think they are the type of players that will lead by example to the new guys on the team."
Other returners to the line-up include forwards Bredan Jacques and Josh Lammon, who join Kalter and Severson up front and who are both NCAA commits. Along the blueline the Jr. Blues return three veterans in Kyle Meeh, Lester Lancaster and Joseph Carney. Lancaster is a Mercyhurst commit and will anchor the defense. The biggest question mark will be in goal. The Jr. Blues will have a returner back in 19-year-old Tyger Howat. Howat (6'3/220) joined the Jr. Bues midway through the season and played sparingly last season, but there is a lot of optimism surrounding him because the games he did play, he played very well. Howat appeared in six games and did not lose in regulation and did not give up more than two goals in any of his appearances. He also posted a 93.2% save percentage.
The other goalie on the roster for the season is Dryden McKay, who like Lekkas last year, is getting plenty of pre-Showcase buzz. McKay had an outstanding year last season for the Chicago Young Americans 16U team and Zasowski, a former goaltender himself, likes what his two goalies will bring. "I think we are eager to see both play on the regular basis. Tyger was really good in his appearances last year and just doesn't give up much net and we think Dryden can be what Stefanos (Lekkas) was last year. He is quick and doesn't give up on any pucks."
Zasowski is big on younger talent and this year will be no exception. The Jr. Blues will enter this season with no 20-year-olds (1994's) in their line-up and only about a third of their players will be 19. The remainder will all be 1996, 1997 and 1998 birth years. "I think that is one of the reasons the NAHL experienced record-breaking commitment numbers last year, because the league is going a little younger. Whether you are all older player or a younger guy just looking for a chance, the NAHL caters to so many styles and with the quality of play and coaching, it really provides a place for these players to succeed," said Zasowski.
As for some of those new players, that includes Joey Lupo and Timothy Friedmann, who both played for the St. Louis Selects in the NAPHL last year, as well as, Andrew McGlynn, who played in the NA3HL last year for the St. Louis Jr. Blues. Forward Jason Dhooghe arrives in Springfield having committed to play NCAA Division I hockey for Ohio State. "I think we have the potential to be very good, because those players that are returning all were guys that made an impact last season and earned valuable experience. I like our new talent too, so as long as we continue our development and get better every day, that is all we can ask for right now," said Zasowski.
Next up in the NAHL 24 in 24 series: Topeka RoadRunners, September 9th