NAHL teams shine against other junior leagues in exhibition
September 8, 2014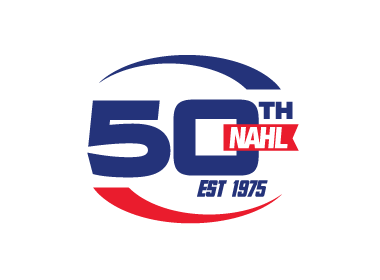 The pre-season was in full swing for several NAHL teams this past weekend and while most competed in competition against one another, others played teams from other junior leagues in the United States and Canada. In all situations, the NAHL clubs came out victorious as it looks like another strong year for the NAHL, which is coming off of an all-time record number of NCAA commitments (221) during the 2013-14 season. Here is a look at some of the results:
The NAHL's Soo Eagles won the Rollie King Cup as they swept the Soo Thunderbirds from the NOJHL by scores of 3-1 and 7-1. The cup was a yearly tradition between the two clubs that was brought back after a two-year hiatus. The combined 10-2 win for the Eagles was impressive considering the Thunderbirds were the 5th ranked team in all of Canada junior A hockey and showed just how strong from top to bottom the NAHL is.
The Minot Minotauros used this past weekend to play a pair of junior teams from Canada in the Estevan Bruins and Virden Oil Capitals from the MJHL and Weyburn Red Wings from the SJHL. The Minotauros same away with three wins against their Canadian counterparts, defeating Estevan 6-3, beating Virden 5-3 and edging Weyburn in a shootout, 4-3.
The Michigan Warriors picked up a 6-3 win over the USA National Development Program 17-team of the USHL on Saturday night in Flint. The Warriors will face the USNTDP 18-Team this weekend. Both the USNTDP 17 and 18 Teams will be a part of the NAHL Top Prospects Tournament in February.
The Keystone Ice Miners had no problem with the Richmond Generals from the USPHL, beating them 9-2 on Friday night and 9-1 on Saturday night.