Coulee Region Chill move into new arena in La Crosse, WI
September 5, 2014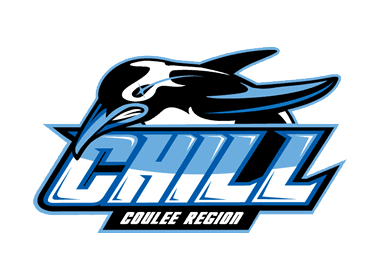 The Coulee Region Chill, proud members of the North American Hockey League (NAHL), announced today that they will be moving their operations to a new arena moving forward for the 2014-15 season. The Chill will now be based and playing home games out of the Green Island Ice Arena in La Crosse, Wisconsin. Green Island Ice Arena is located on the Mississippi River within a mile of the heart of downtown La Crosse.
For the past four seasons, the Chill have played out of the Omni Center in Onalaska, Wisconsin, which is located about nine miles from the Green Island Ice Arena. The Green Island Ice Arena will also be home to the La Crosse Freeze, a new team in the NA3HL this season and the Jr. Chill AAA spring/summer teams. Green Island Ice Arena is also home to River City Youth Hockey, UWL Club Teams, Figure Skating Clubs and Curling Clubs in addition to hosting year round public skating and events.
"We are excited to move the team so close to the major population in the area and provide fans with a better experience. The seating at Green Island is right up against the boards and there also is a large warm area for viewing. In addition, we have the ability to control our concession offerings and partnerships and create a unique event experience consistent with our brand," said Chill and Freeze owner Michelle Bryant. "Facility improvements are under way with more being planned for the future. Sponsors will benefit through year round advertising with both teams for the price of one, rather than having to choose which team to support."
Bryant and her family purchased the Chill back in the Summer of 2012 and the team is celebrating its 5th anniversary during the upcoming 2014-15 season. The arena, which is also managed by the Bryant's, recently announced that it will be open year round.
"While we had one more season left on our contract with the Omni Center, we had started negotiations for a longer term lease at that facility. What became apparent was that both party's needs' could not be satisfied from an operational standpoint and a financial standpoint," stated Bryant. "We decided to request an early termination as to not delay the inevitable move. We are thankful for our time at the Omni Center and appreciative of their hospitality."
Bryant also stated that the addition and partnership with the new La Crosse Freeze team in the NA3HL was a necessary step in the move for the Chill. "We want our NA3HL team to be an extension of our Chill brand and to have the primary focus of player development," said Bryant. "We want the players and the fans to have a great hockey experience and playing at the Green Island Ice Arena gives us the best opportunity and most flexibility to accomplish our long term goals."