24 in 24 Series: Corpus Christi IceRays
August 24, 2014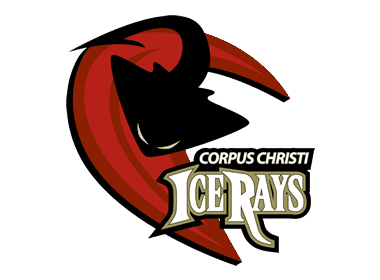 The 24 Teams in 24 Days series features a look at all 24 teams in the NAHL for the 2014-15 season, with a new team being highlighted daily, leading all the way up until the start of the regular season on Friday, September 12th as six NAHL teams take to the ice on Opening Night. 24 in 24 will go in-depth into each NAHL team and will include interviews with all 24 head coaches in the NAHL, as they provide fans with their expectations and outlook for the 2014-15 season, including taking a look at their roster and their strengths as a team. It will also take a look back on the 2013-14 season and how each team fared and what they accomplished. Best of all, 24 in 24 is done to provide the fans of the NAHL with an inside look at their favorite team and what to expect.
Corpus Christi IceRays
Head Coach: John Becanic (2nd year)
2013-14 record: 19-31-10, 48 pts. (6th in the South Division)
2013-14 leading scorer: Jake Durflinger (60GP, 12 G, 17 A, 29 pts, -9)
2014 Playoffs: Did not qualify
2014-15 Division: South
First regular season game: Friday, September 12th @ Topeka RoadRunners, 7:05pm
Home opener: Saturday, September 27th vs. Lone Star Brahmas, 7:05pm
Corpus Christi IceRays head coach John Becanic is about as experienced as it gets. His 20+ year junior coaching career has taken him everywhere from the AWHL to the NAHL, to the OHL, to the WHL and back to the NAHL. That is why hopes were high at the beginning of last season for the IceRays, who brought in the veteran coach to try and step up their development of players and also put together a winner on the ice for the fans of Corpus Christi.
From a pure fan standpoint, the IceRays are an incredible success. It was less than five years ago that Corpus Christi, Texas was a minor league market that had run its course and a change was needed. Since entering the NAHL in 2010-11, the IceRays have been one of the league's top drawing teams and last year they lead the NAHL with an average attendance of 3,235 fans. That included over 12,700 fans in their final regular season weekend series in March, which set a new team record.
However, things on the ice did not go as planned for Becanic and the IceRays. After getting out to a respectable 4-4-1 record in the early going, the IceRays won just two of their next 15 games. Corpus Christi was next to last in the NAHL in goals per game at only 2.07 and their leading scorer had under 30 points. "We all have to take responsibility for what happened last year, but it was a young team that competed. We had a lot of young guys and didn't have the type of line-up that was conducive to long term success in the NAHL," said Becanic. "We learned some valuable lessons and I think it helped us build for this year. A lot of decisions we made last year from a roster standpoint were actually dedicated to helping us build and grow for this year."
This summer was an overhaul on the roster as well and it is clear that Becanic is wanting to change some things right away. "We went out and try to find specific players at each position that are going to try and help us win a championship. We had a specific plan for all of our tenders and draft picks. Our tenders were all going to be younger and those that we drafted were going to be older players with junior experience," said Becanic. "It was about building relationships for nine months. We wanted to build them before the players got to Corpus Christi. That means by the time they get here we know who they are and they are ready to get to work right away. There is no introduction period. They come in on day one and understand the expectations."
Corpus Christi is already a week into camp and was the first team to report in the NAHL and Becanic said he had a reason behind that for the 2014-15 group. "So much emphasis and spotlight is on the NAHL Showcase that I wanted our guys to be playing their best when they got there. We also start regular season games the week before in Topeka, so we have to be ready to go," said Becanic. "I want them physically and mentally ready to go. I want them to play well at the NAHL Showcase. Win or lose in almost secondary to making sure that each of them is playing at the top of their game in front of that many scouts."
Corpus Christi could have returned 18 players from last season, but Becanic chose to return only five, which was a big indication of how he would like to change some things. Becanic said that everyone that was brought in this season had a foundation that was based upon hard work. "I wanted guys that weren't just going to do the minimum, but really put in the work ethic that we expect them to in order to make them a better player and make us a better team. Everyone is going to paddle our boat, not just a few," said Becanic. "The coaching across the NAHL is outstanding, so everyone is competing and working hard and therefore we had to elevate our level of competition and had to become bigger and stronger."
In goal, there will be two new faces including Andrew Lindgren (Eagan High School-MN) and Luke Pickar, who played for the Anaheim Jr. Ducks 18U team last season in the NAPHL and was one of the top goalies in the 18U Division. "Both of our goalies hate giving up goals and they both compete. Those two guys are at the front of our boat and paddling. When they get scored on, they don't slam their stick, they just get stronger and more determined. With the system we play they just have to keep us in games and not give up the soft goals that take away momentum," said Becaninc.
However, offense is where the IceRays really want to improve. That will start with veteran forwards like Wes Michaud and Brad LeLievre, who both were in double digits in goals last season. Joe Chitwood will also return as one of the few veteran IceRays players up front. The defense will be almost entirely new as well as Becanic's major overhaul of the roster.
"We want to win a banner, no question about it. You go around to the arenas in hockey and you see the banners hanging and those are forever. We want to do something this year to put a banner in our arena…whether that is a division title, a playoff title or a Robertson Cup title, we want to do accomplish something as a team that is going to last."
Next up in the NAHL 24 in 24 series: Coulee Region Chill, August 25th.