NAHL alum Rafalski joins US Hockey Hall of Fame class
August 8, 2014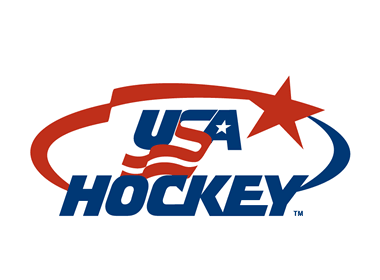 A former NAHL'er was named to the 2014 class that will be inducted into the United States Hockey Hall of Fame. USA Hockey has announced that Brian Rafalski (Dearborn, Mich.) will join Karyn Bye Dietz (River Falls, Wis.), Jeff Sauer (St. Paul, Minn.) and Lou Vairo (Brooklyn, N.Y.) as the 2014 class to be inducted into the United States Hockey Hall of Fame as the Class of 2014.
"The class of 2014 is an extraordinary collection of individuals that have had an immensely positive impact on hockey in our country," said Ron DeGregorio, president of USA Hockey. "Cumulatively, they have been involved at every level of hockey and this group is a big reason why our sport has advanced to the point it has in the United States."
Brian Rafalski played 15 seasons of professional hockey, including 11 in the National Hockey League. Rafalski spent two seasons playing junior hockey in the U.S., including one year during the 1989-90 campaign in the North American Hockey League as a member of the Melvindale Blades.
"I'm very humbled and honored," Rafalski said on a conference call from his off-season home in Wisconsin. "It's very rewarding for myself. I wasn't really expecting this."
The defenseman, who grew up in the Detroit suburbs, began his NHL career in 1999-2000, helping the New Jersey Devils win the Stanley Cup and receiving NHL All-Rookie Team honors. Three years later in 2003, he hoisted the Stanley Cup yet again with the Devils. In 541 regular-season games with New Jersey, Rafalski racked up 44 goals and 311 points.
He was selected to play in the 2004 and 2007 NHL All-Star Games. He spent the last four seasons of his career with the Detroit Red Wings, helping the team win the Stanley Cup in 2008. He recorded 204 points (35-169) over 292 regular-season contests for the Red Wings. Overall, the 515 career points he accumulated in the NHL are 10th-best among American defensemen in league history.
Rafalski began his professional career playing from 1995-99 in Sweden and Finland. Internationally, Rafalski was a member of the U.S. Olympic Men's Ice Hockey Team at the 2002, 2006 and 2010 Olympic Winter Games. He helped Team USA earn the silver medal at the 2002 and 2010 Olympics. At the 2010 Games in Vancouver, British Columbia, Rafalski was named to the media all-star team and was honored as the tournament's best defenseman by the directorate after tallying four goals and eight points in six games. Across three Olympics, he tallied five goals and eight assists in 17 games. He also played for the 2004 U.S. World Cup of Hockey Team, 1995 U.S. Men's National Team, and 1992 (bronze medal) and 1993 U.S. National Junior Teams.
During his four-year career at the University of Wisconsin, Rafalski amassed 20 goals and 98 points in 146 games. As a senior in 1994-95, he received a number of accolades, including American Hockey Coaches Association West All-America First Team, Western Collegiate Hockey Association Defensive Player of the Year and All-WCHA First Team.