NAHL alums Bishop and Maroon sign new NHL deals
August 5, 2014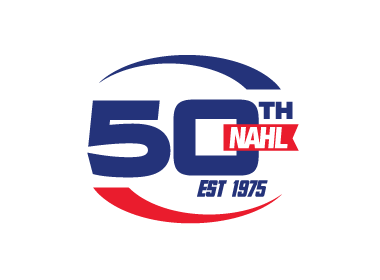 Two graduates of the NAHL have recently signed new deals with their NHL clubs.
Goaltender Ben Bishop (Texas Tornado, 2004-05) has signed a two-year contract extension with the Tampa Bay Lightning and forward Pat Maroon (St. Louis/Texarkana Bandits, 2005-07) has signed a three-year contract extension with the Anaheim Ducks.
Financial terms of the deals were not disclosed.
Both Bishop and Maroon we members of the All-NAHL Rookie team with Bishop being named to the squad in 2004-05 and Maroon a year later in 2005-06. Both also won Robertson Cups with Bishop leading Texas to their second straight title in 2005 and Maroon leading St. Louis to the first of their three straight titles in 2007. Maroon was also named league MVP that season.
Bishop could have become an unrestricted free agent in July 2015 but is now signed through the 2016-17 NHL season. "I didn't want to head into training camp and then maybe play half a season [without having a new contract] in the back of my mind, because as much as you like to say that it's not a distraction, it usually is," Bishop told The Tampa Tribune. "So it was nice to get this over with, I think it's a fair deal for both sides, and I'm really excited to be a part of this organization for another three years."
A third-round pick (No. 85) of the St. Louis Blues in the 2005 NHL Draft, Bishop emerged as a No. 1 goaltender with the Lightning last season, establishing career bests with 37 wins, 63 appearances, five shutouts, a 2.23 goals-against average and .924 save percentage. He was named a finalist for the Vezina Trophy as the NHL's top goaltender.
"I had one really good year this year; I think I've still got to prove myself," Bishop told the Tampa Bay Times. "I want to be consistent year in and year out. I don't want to be a one-hit wonder. I want to be even better this year."
Bishop, who turns 28 in November, sustained a dislocated left elbow late in the season and missed the Eastern Conference First Round series against the Montreal Canadiens, who won in a sweep.
The Tribune reports Bishop had surgery in May to repair ligament damage in his right wrist and had a screw removed from the wrist Tuesday. He will begin his next round of rehabilitation Monday, which includes getting back on skates.
"I have most of my range of motion back, but now it's just getting that strength back," Bishop told the newspaper. "But there is still some rehab left, the elbow feels good, and I'm just excited to try it out. ... I'm really excited for training camp."
The Lightning acquired Bishop from the Ottawa Senators on April 3, 2013 in a trade for forward Cory Conacher and a fourth-round draft pick. In 108 games with the Blues, Senators and Lightning, Bishop is 55-31-11 with eight shutouts, a 2.40 goals-against average and .920 save percentage.
Maroon, 26, scored 29 points with a +11 rating and a team-leading 101 penalty minutes (PIM) in 62 games for the Ducks last season. Maroon set career highs in goals, assists, points, plus/minus, PIM and games in 2013-14, while also recording a career-best five-game point/assist streak from Mar. 23-31, 2014.
The 6-3, 230-pound winger made his Stanley Cup Playoff debut in 2014, collecting 7 points with a team-high 38 PIM. He owned a six-game playoff point streak from Apr. 23-May 8, 2014, the longest by an NHL rookie since 1993. Maroon finished the playoffs ranked tied for sixth among rookies in scoring and sixth in assists.
Maroon originally signed a two-year contract extension with Anaheim on Mar. 21, 2013. The St. Louis, MO native has appeared in 77 career NHL games with the Ducks, collecting 32 points with a +10 rating and 113 PIM. He has also played six American Hockey League (AHL) seasons with Philadelphia (2007-09), Adirondack (2009-10), Syracuse (2010-12) and Norfolk (2012-13), earning 278 points with a +7 rating and 544 PIM in 353 games. Maroon was drafted by Philadelphia in the sixth round (161st overall) of the 2007 NHL Entry Draft.
"I've been a part of the Ducks organization for a while now. They gave me a great opportunity to live my dream. Bob Murray has been nothing but good to me. We've been talking about this for a while now. I'm just glad to be a part of the Anaheim Ducks for the next four years," said Maroon. "After the Olympic break I came back with an attitude to prove to myself that I can stay in the lineup. It just came. Bruce [Boudreau] gave me all the confidence in the world. He's been really good to me. He's given me every opportunity to succeed in the NHL. I can't thank him and the Ducks organization enough.
Maroon continued… "It means the world to me. My family has been very supportive, especially having my son there for me. It's been a tough road for me. There are a lot of ups and downs in hockey. You just have to manage to get through that and believe in yourself and the people behind you believing in you. The Ducks gave me a chance to play in the NHL, succeed and live my dream. It's been a dream come true," said Maroon. "I don't expect anything. I expect to go out there and try to make the team. Just because I signed a contract, I still have to go out there and make the team. I have to work hard every day and show them that I want it. I got there with a lot of hard work and dedication. I still have to do that every day."