Eagles tab Sawruk as Assistant Coach
August 1, 2014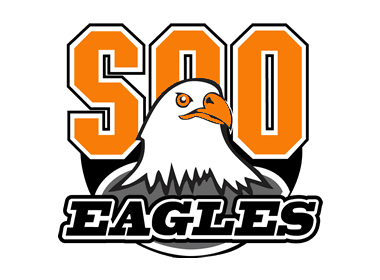 By Randy Russon, Hockey News North
Alex Sawruk has been promoted to full-time associate coach with the Soo Eagles of the North American Hockey League.
The 34-year old Sawruk, who hails from the Michigan Soo, was a volunteer assistant with the Eagles in 2013-2014.
Sawruk will continue to work alongside holdover assistants Joe Behling and Bill Vanderleest under Eagles coach-general manager Bruno Bragagnolo.
Bragagnolo, who is about to enter his fifth season with the Eagles (his third in the NAHL and previous two when the team was part of the Northern Ontario Jr. Hockey League), said Sawruk's "hard work, dedication and understanding of the game have not gone un-noticed by our organization.
"Our players not only like Alex but they respect him," added Bragagnolo, who noted that Eagles owner Ron Lavin also endorsed the promotion of Sawruk.
Sawruk has an impressive hockey background as a player.
He skated as a forward in the NAHL for the erstwhile Soo Indians, who were coached by Joe Shawhan, who is now an assistant with the Michigan Tech Huskies of the Western Collegiate Hockey Association.
Sawruk also played in the NAHL for the erstwhile Detroit Compuware Ambassadors and in the United States Hockey League with the Des Moines Buccaneers before going on to a four-year career as a dependable forward at the Division 1, National Collegiate Athletic Association level with the Northern Michigan Wildcats.
Former coaches of Sawruk — including Shawhan and Walt Kyle of Northern Michigan — speak highly of their former player, who finished up his active career a few years back at the minor-pro level.
Sawruk, to be sure, is thankful for the opportunity to move up in the coaching ranks of the NAHL Eagles.
"I'm very appreciative of the opportunity that Ron and Bruno are giving me for this upcoming season. This was an easy decision for me as I know we have a very solid core of returning players. I believe playing this year in a renovated Pullar Stadium is going to continue to bring a lot of excitement to the community, and for the Eagles," said Sawruk.