NAHL announces launch of Department of Player Safety
July 28, 2014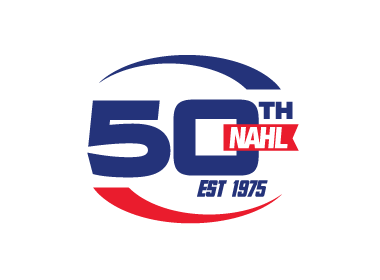 The North American Hockey League (NAHL) is pleased to announce the development and creation of the Department of Player Safety, which will be implemented for the 2014-15 season. The NAHL Department of Player safety was developed to create a safer environment for players, while also educating all team personnel about a safer on-ice environment and the implementation of greater respect for the well being of all players in the NAHL.
"The NAHL continues to set standard in regards to player safety and the creation of the Department of Player Safety is yet another step to ensure that we are doing everything we can to provide a safe and competitive environment for our players," said NAHL Commissioner Mark Frankenfeld. "Our Code of Conduct and supplemental discipline structure has performed extremely well for many years and adding this additional Department of Player Safety element to it allows us to further enhance and educate our players on the consequences of potential dangerous actions."
Heading up the NAHL Department of Player Safety will be Mark Faucette, who was an on-ice official in the National Hockey League (NHL) for 17 seasons and officiated close to 1,000 NHL regular season and Stanley Cup Playoff games. Faucette is currently a Supervisor of Officials for the USA Hockey Officiating Development Program and will work alongside NAHL Coordinator of Officials, Chris Allman during the 2014-15 season.
"The NAHL is the premier league of its kind in its development of players and I will be committed to making the playing surface as safe as possible, while keeping the intensity and passion in the game," said Faucette. "It will be my primary objective to ensure that we create a safer on ice environment, letting the players show their skills without the fear of being unprotected by injurious plays. We will be dedicated to making the NAHL an even more respected league to play in and a safer league to play in."
The NAHL Department of Player Safety will put more responsibility on the player to recognize a potential dangerous situation that puts an opponent at risk of injury, with an increase in disciplinary action to the repeat offenders. It will also focus on dangerous, punishing and reckless play to determine the severity and surrounding circumstances, as well as the result to determine if disciplinary action is needed.
In addition, the Department of Player Safety will educate the team personnel with the safety videos, verbiage and interpretations and applications on rules and will also present monthly videos to educate teams. These videos will show bad hits where players disregarded the well being of his opponent as well as good plays where the player showed respect to his opponent and made safety a priority. It will also emphasize the responsibility of teaching players the proper and safe way to body check an opponent, as well as respecting the well being of an opponent, to team management.