Seven NAHL alumni named to US National Inline Team
May 30, 2014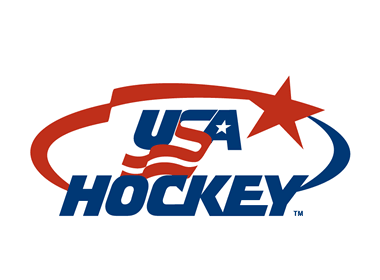 USA Hockey announced the 14-player U.S. National Inline Team roster for the upcoming 2014 International Ice Hockey Federation Inline Hockey World Championship to be held June 1-7, in Pardubice, Czech Republic.
Half of the 14 players named to the roster are graduates of the North American Hockey League (NAHL).
The U.S. won the gold medal at last year's world championship and has played in the gold-medal game in four of the past five tournaments.
"We've compiled an extremely talented and deep group of players for this year's world championship," said Dan Brennan, general manager of the U.S. National Inline Team. "We're very excited to try and defend our gold medal next month in the Czech Republic against the best inline teams in the world."
The roster is highlighted by seven players that played in the NAHL during a point in their hockey careers, including goaltender Jerry Kuhn (Southgate, Mich.); defensemen P.J. Kavaya (San Clemente, Calif.) Raf Rodriguez (Oceanside, Calif.) and Pat Lee (Schaumburg, Ill.) and forwards Junior Cadiz (Los Angeles, Calif.), John Siemer (Baldwin Park, Calif.) and Tyler Spezia (Clinton Township, Mich.)
Goaltender Jerry Kuhn played the better part of two seasons in the NAHL from 2002-05. During that time he played for Compuware, the Youngstown Phantoms and the Wasilla Spirit.
Defenseman P.J. Kavaya played three full seasons in the NAHL totaling 170 regular season games. Kavaya split time between the Southern Minnesota Express and the Fairbanks Ice Dogs between 2005-08.
Defenseman Raf Rodriguez played the better par of two seasons in the NAHL, all for the Santa Fe RoadRunners, prior to their move to Topeka. In all, Rodriguez played in 103 career NAHL regular season games and recorded 66 points.
Defenseman Pat Lee had a tremendous NAHL career than spanned over two and half seasons, all with the Springfield Jr. Blues. In 134 career NAHL regular season games, Lee recorded 149 career points. During the 2004-05 season, he was named to the All-NAHL 1st Team and recorded 76 points during that season.
Forward Junior Cadiz played in the NAHL during the 2008-09 season for the Wenatchee Wild. During that season, Cadiz had 44 points in 48 games played during the regular season.
Forward John Siemer played in the NAHL during the 2010-11 season for the Fresno Monsters. In 28 regular season games, Siemer recorded 24 points. He later went onto play for Northern Michigan University.
Forward Tyler Spezia is just a year removed from playing in the NAHL. He spent the 2011-12 and 2012-13 seasons with the Port Huron Fighting Falcons. Although he only played in 16 regular season games in two seasons, he did record 22 points.