Watch Now: NAHL Plays of the Week, Apr, 14-20
April 23, 2014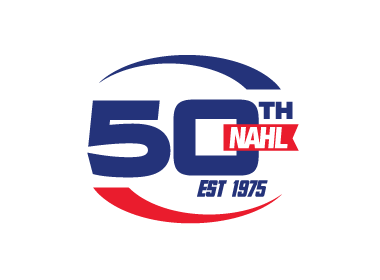 The North American Hockey League (NAHL) is pleased to continue the NAHL Plays of the Week, seen exclusively on NAHL.com this season.
The Plays of the Week can be viewed every week on the NAHL TV platform and features the top goals and saves of the week from NAHL games played Monday-Sunday that respective week.
This past week saw the beginning of the Division Finals and the goals that were scored and saves that were made were even more important as many games went to overtime as the NAHL closes in on its final four teams.
Do you have a goal or a save that you would like to see in the NAHL Plays of the Week? We want to hear from you! Email us your nominations and you could see them in next week's edition.
This week's edition features plays from the following:
Tyler Poulsen - Topeka RoadRunners
Sam Rennaker - Topeka RoadRunners
Yu Hikosaka - Topeka RoadRunners
Brendan Vetter - Amarillo Bulls
Roman Ammirato - Amarillo Bulls
Alex Blankenburg - Port Huron Fighting Falcons
Tyler Groat - Michigan Warriors
Colin Larkin - Michigan Warriors
Wyatt Ege - Fairbanks Ice Dogs
Colton Wolter - Fairbanks Ice Dogs
Parker Tuomie - Wenatchee Wild
Brendan Harris - Wenatchee Wild
Jake Ahlgren - Wenatchee Wild
Tanner Salsberry - Bismarck Bobcats
Evan Giesler - Bismarck Bobcats
Niko Hildenbrand - Austin Bruins
Sam Kauppila - Austin Bruins