Blizzard defenseman Parker makes NCAA DI commitment
March 13, 2014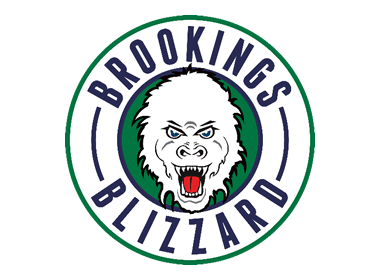 The Brookings Blizzard of the North American Hockey League are proud to announce that defenseman Brandon Parker has commitment to play at the University of Alabama-Huntsville next season.
"We're so happy for Brandon. He has taken charge if our defensive corps and has developed into one of the best defensemen in the league," said Blizzard head coach Cory Laylin.
Parker is a 5'9" 180 lb. defenseman from Fairbault, MN. This is his third season with the Blizzard and has seen his role with the team increase each season. He has played in 53 games with the Blizzard this season and has recorded 28 points with 8 goals and 20 assists.
Parker has scored 8 goals and recorded 20 assists in 53 games with the Blizzard this season. His 28 points is good for fourth on the team in points and leads all defenseman. He also ranks 11th in the NAHL in scoring among defenseman.
This is the third season Brandon has been part of the Blizzard organization. He has improved and contributed more each year within the program. In 2011-12 he had 4 points (1 goal, 3 assists) in 15 games in Alexandria. Last season he played in 26 games and had 11 points with 2 goals and 9 assists.
Defensively, He's a shut down defenseman who makes a great first pass and is not afraid to play physical. Offensively, he possesses superior puck handling skills as well as a great shot, which is deceptive and gets very few shots blocked," added Laylin.
In February Parker represented the Blizzard on team Central at the NAHL Top Prospects tournament in Troy, MI. He was also named the Easton Hockey NAHL Defenseman of the Month for the month of December when he had 11 points in 9 games for the Blizzard.
He's great in the community and volunteers frequently. The Blizzard organization is extremely exited for Brandon and his d opportunity at UAH," said Coach Laylin.
The University of Alabama-Huntsville is a NCAA Division I program and competes as a member of the WCHA (Western Collegiate Hockey Association).