Pikes Peak, Carolina off to strong starts in NAPHL
September 23, 2009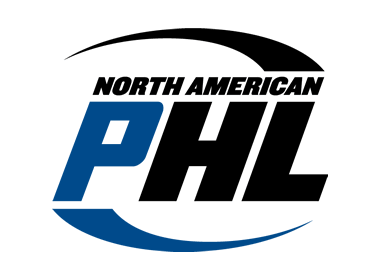 The Pikes Peak Miners' U18 team and the Carolina Jr. Hurricanes' U16 squad got their North American Prospects Hockey League (NAPHL) seasons off on the right foot, staking claim to their respective division's championship at the circuit's inaugural event last weekend at the Schwan Super Rink in Blaine, Minn.

The Miners and the Jr. Hurricanes both finished the event, which was held in conjunction with the NAHL Showcase Tournament, with a 5-0 record, with Carolina edging out Pikes Peak's U16 team, which also forged a 5-0 mark, in the goal-differential tiebreaker.

For Pikes Peak U18 head coach Greg Vanover, he was pleasantly surprised with his team's performance so early in the season.

"We've been working really hard at learning how to compete at a high level, and I think that was the difference for us last weekend opposed to where we were two weekends ago (at a Labor Day tournament)," he said. "We upped our compete level going into this event."

Forward Terry Portra, who connected for a goal and five assists, along with forwards Kyle Keenan and Kyle Sharkey, both of whom struck for three goals and two assists in the five games, led the Miners' offensive charge.

Goaltenders Ethan Elliott (3-0) and Brad Roth (2-0) each put forth solid efforts between the pipes.

With few complaints to start the year, Vanover knows there's still plenty of work to be done.

"It's really early," said the coach. "We haven't worked on any special teams or anything like that, so it's not like we played well, but we played really hard and we won most of our games by playing harder than the other guy.

"That's kind of where we're at, and obviously to come out 5-0 because we were playing hard, I'm happy with that, but we have a long ways to go."

Jr. Hurricanes head coach Clay Cotie was also encouraged with his club's effort in the U16 division.

"A quick start is good for us, as long as it doesn't go to our heads," he said. "There's some good teams here and we're going to have to play better than we did to beat them (at future NAPHL tournaments)."

Carolina forward Ryan Fitzgerald led the U16 division in scoring with eight goals and three assists. Forwards Daniel Blue (four goals, six assists) and Mitchell Eisenberg (two goals, four assists) finished Nos. 2 and 3 on the Hurricanes' scoring chart.

In goal, Sean Romeo picked up all five wins, sporting a 1.60 goals-against average and a .877 save percentage.

Along with his team's performance, Cotie was also impressed with the turnout of college and NHL scouts over the four days of competition.

"I thought it was great, especially for our teams from the Southeast because there are a lot of kids down here that are capable of playing (at higher levels), but don't get seen as much," he said.

With five tournaments scheduled this season, the NAPHL moves to Missouri next month, where the same 34 teams will take to the ice at the Rex Plex in the St. Louis suburb of St. Peters from Oct. 9-12.

"It was a great kickoff to what's shaping up to be an exciting season," said NAPHL director Denny Scanlon. "The competition was outstanding and the coaches and scouts I talked to were very impressed with the level of play."

For more information on the NAPHL, visit NAPHL.net.