Killer Bees beat Jackalopes in late morning tilt
March 3, 2014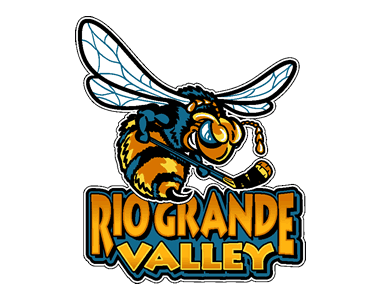 Odesa Jackalopes 2 @ Rio Grande Valley Killer Bees 6 – Aleksi Luhtalampi, Joe Llaurado and Sean Mostrom each scored twice as the Killer Bees scored the final three goals of the game to win a late-morning home game over the Odessa Jackalopes by a score of 6-2. Mostrom added an assist for a three-point game.
The starting goalies found it tough going in the first half of the 1st period as Rio jumped out to a 3-2 lead after less than 11 minutes. Luhtalampi scored twice and Llaurado added the other goal for the Killer Bees in the 1st period, while Derek Brown and Alex Alger scored for Odessa.
In the 2nd period, Llaurado scored his second goal of the game and Mostrom added his first goal to put the Killer Bees ahead 5-2. Mostrom added his second goal in the 3rd period.
Eric Hancock took the loss in goal for the Jacks, making 9 saves, while Nick Schmit got the win, despite being pulled after the 1st period in favor of Olli Kalkaja. Almost 2,000 fans, mostly school children there for a special promotion, were there to see the game.