Jackalopes announce coaching change
February 28, 2014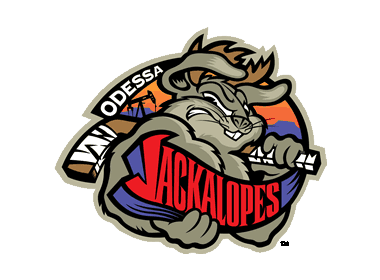 By Joey Battaino, Odessa Jackalopes
The Odessa Jackalopes, members of the North American Hockey League, announce that first year Head Coach Matt Cressman has been dismissed from the team. Cressman was in his 13th season in the organization (6th as a player, 7th as a coach) before he learned last night that he had been removed from his position.
The Jacks have hired Cressman's former teammate, Greg Gatto to take over the reins for the final 10 games.
Gatto spent the last nine seasons in his native Lethbridge, Alberta, Canada with the University of Lethbridge where he compiled a record of 80-143-20.
This is not Gatto's first tenure as coach of the Jacks. In 2003-04, Gatto was an assistant to legendary Jackalopes bench boss Don McKee. Gatto also notched 19 goals and 18 assists along with 143 penalty minutes in 2002-03 as a player with the Jacks.
Gatto will be on the bench this evening when the Jacks take on the Wichita Falls Wildcats at 7:17pm from the Ector County Coliseum.