Wings defenseman Horton makes NCAA DI commitment
February 27, 2014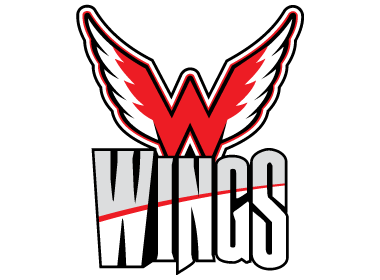 The Aberdeen Wings organization of the North American Hockey League (NAHL) announced today that team captain defenseman Jake Horton has made his NCAA Division I college commitment to join the University of Massachusetts Minutemen hockey team in the 2014-2015 season.
UMass is a member of the powerhouse Hockey East Association, a league of collegiate programs featuring some of the most historic college hockey teams like Boston College, Boston University, Connecticut, Maine, UMass-Lowell, Merrimack, New Hampshire, Northeastern, Notre Dame, Providence, and Vermont.
"Jake's commitment to U-Mass is a great example of what this league is all about, being the league of opportunity," stated Wings head coach Travis Winter. "Jake came to Aberdeen and spent two years working hard and improving his game. For that he is awarded a tremendous opportunity to play in one of the best college hockey conferences and at great school in U-Mass."
Horton's commitment comes one week after playing in the 2014 NAHL Top Prospects Tournament, as he was a part of Team Central, which won the event with a 2-0 record.
Horton becomes the 16th current/former player for the Wings to commit to a D-I hockey program. He is the 10th Aberdeen Wings player to commit to a Division I hockey program since February of 2013.
The Plymouth, Minnesota native has led the NAHL the entire season in goals scored by defensemen, currently with 18 goals and 14 assists (32 pts) in 49 games. Last season, his rookie campaign, Horton compiled 11 goals and 19 assists for 30 pts. This season, Horton was named team captain.
"Jake has been great for us all year," added Coach Winter. "He's our leader and we look forward to him leading us the rest of this season."