Bruins raise over $25k through Paint the Rink Pink
February 26, 2014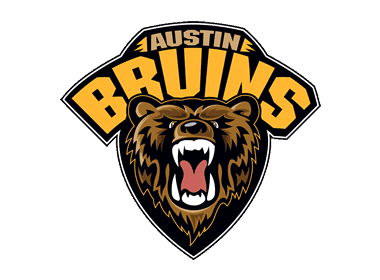 By Eric Johnson, Austin Daily Herald
It was another successful year for Paint the Rink Pink Saturday night at Riverside Arena.
The Bruins, currently leading the NAHL Central Division, extended their lead with their third consecutive Paint the Rink Pink victory over Aberdeen, S.D. but more than that it was another victory against cancer.
Saturday night's game was a sellout, and the atmosphere of the game and the jersey auction that followed left no doubt the event and Paint the Town Pink overall was yet another success, organizers said.
"This was another sold out game and it was absolutely a community success from beginning to end," said Gail Dennison of The Hormel Institute. "This continues to grow each year."
The Bruins raised $25,500 this year through Paint the Rink Pink, which was down from last year's $33,500 raised at the auction and $39,819 overall donated to The Institute. Guillaume Leclerc's jersey was the top seller at $2,900.
Big money was also announced between the first and second periods Saturday, with two big donations being released.
Joe Muzik for Plunge for Pink presented a check for $37,480 raised the weekend before, when more than 200 swimmers leapt into East Side Lake.
"This is a really exciting event," Muzik told the crowd of 2,500 people. "We had 215 people jump in a lake for a cure for cancer."
That wasn't the only five-figure number announced during the period break. John Wright of KAUS-AM announced that an on-air telethon raised $20,087 Friday, despite one of the worst snow storms in recent years.
While organizers originally planned for Dennison and scientists to take part in Friday's telethon, the storm closed off Highway 105, stranding Wright and program director Scott Fuller at the station, leaving them as the only voices for 12 hours until later in the day when Dennison and others were able to show up.
"We were lucky enough to be in the catbird's seat," Wright joked.
The Bruins were down 1-0 at that point, but as the night progressed Austin eventually tied and then went on to win 4-2, kicking off yet another wildly popular jersey auction that last year hauled in more that $40,000.
It's an event that touches not only the crowd, but the players themselves. Bruins defenseman Josh Bretner, whose grandmother won her fight with cancer, got a first-hand feel as to how important this event was — and it wasn't during the game.
"There's almost no words to describe this," he said after his jersey was auctioned off. "Last week a boy wanted a picture with me whose mom wasn't doing so well, and right there I knew this was bigger than the Bruins. This is a town thing. It's a community thing."