Wildcats defenseman Piazza makes NCAA DI commitment
February 26, 2014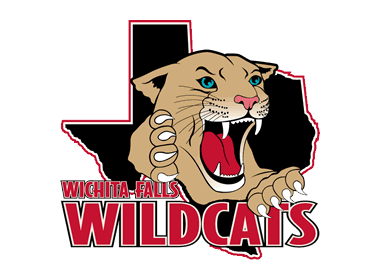 By Ben Horner, Wichita Falls Wildcats
Wildcats defenseman Sam Piazza has announced his commitment to play college hockey as a member of the University of Michigan Wolverines beginning in the fall of 2014.
"I am extremely proud to commit to play hockey at Michigan," Piazza said. "I want to thank my family and the entire Wildcats organization for their support, particularly the coaching staff."
Piazza had previously been in contact with the Michigan coaching staff, but his strong performance at the recent North American Hockey League (NAHL) Top Prospects Tournament solidified his credentials as a Division I-prospect.
"Michigan had called me about two weeks before the Top Prospects Tournament, so I knew they would be watching," the defenseman said. "After Top Prospects, they invited me to tour the campus. I was not expecting much, but they wound up offering right there."
For Piazza, there was no hesitation once Michigan offered him a spot.
"I accepted immediately," he said. "Growing up in the Midwest, everyone knows the Big Ten and Michigan, so it was an easy decision for me. It's a great hockey program, with a great rink in a great town."
Wildcats head coach and general manager Paul Baxter believes that Piazza has the skillset needed to succeed at Michigan, and reached out to the Wolverines' coaching staff earlier this season to discuss the second-year defenseman.
"Sam is a powerful skater with great on-ice vision and stick skills. In the years I have been coaching junior hockey, I have not seen anyone with his vision on defense. When you couple that vision with his high-end stick skills, that is a tremendous combination for a hockey player," Baxter said.
He also praised Piazza's abilities and qualities away from the ice, saying "Sam has developed tremendous leadership qualities, to the point where it was no surprise to our coaching staff when he was voted team captain by his teammates."
Piazza's commitment to one of the nation's top academic institutions exemplifies the Wildcats' goal of recruiting and developing well-rounded individuals, in addition to high-level hockey players. To that end, players on the 2013-14 Wildcats roster who took the ACT received an average score of 25.
"Sam is a great example of the type of person we try to bring into Wichita Falls, both academically and athletically," Baxter said. "He is an intelligent young man who works hard both on and off the ice, and is always striving to improve, both as a person and in hockey."
Piazza becomes the first player in team history to commit to Michigan, and the sixth current-Wildcat to commit to play Division I hockey. He joins teammates Tyler Ledford, Will Vosejpka, Ben Kucera, Matt Koch and Evan Okeley, who are all committed to the United States Air Force Academy.