Players getting unique experience in Rio Grande Valley
February 14, 2014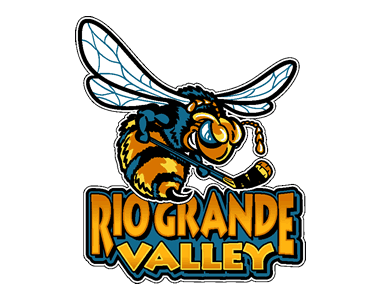 By Josh Bowe, The Monitor
Jared Dedenbach wasn't sure how he'd like living along the U.S.-Mexico border. The Rio Grande Valley Killer Bees player and Detroit native loves the winter. He loves playing hockey — in a cold-weather town.
So moving to South Texas, where he had never been previously, worried him.
"I wasn't sure what to think," the 20 year old said. "I come from the cold and have played in the cold my whole life so I wasn't sure about the whole hot weather thing."
He arrived in the Valley in November and once he set foot here, it didn't take long for the weather and environment to change his mind.
"Seeing a palm tree in the morning when you wake up, you don't get that in most places," he said with a smile. "It's 70 degrees in the winter. I got used to that pretty quickly."
Even when the temperatures dip, Dedenbach shrugs it off. "I think it's funny when they shut down the roads when it's 32 degrees," Dedenbach said.
He is one of 23 players on a new-look Bees team. These Bees are not the organization that competed at State Farm Arena for 9 years before folding in 2012.
The team is now part of the North American Hockey League, a junior hockey league designed to groom players for the college and professional ranks. The league bills itself as those for 20-and-under and there are no contracts, the players are still amateurs.
Most of the players are just out of high school, living thousands of miles from their hometowns in an area vastly different from where they grew up, where people love hockey.
The Valley isn't exactly a hotbed for the sport but everyone involved with the Bees knew that. "We came into it very open-minded," coach Joe Combs said. "We came into it knowing it was going to be different."
NEW HOME
Coombs is sitting in his office two weeks ago and he's tired. The Bees have just wrapped up a practice and the coach is doing the thing he hates the most — trying to cut the roster down from 26 players to 23 the team is allowed to have. The deadline for having the roster set at 23 players is only a few days.
He's been delaying the inevitable for a few days. "I don't coach to give bad news," he said. "I don't like it."
Coombs has to contemplate this decision while he misses home. He's a native of Brantford, Ontario in Canada and met his wife in Topeka, Kan. where he was coaching a Central Hockey League team. He and his wife have two daughters. "I haven't seen them in six months," he said with a sigh.
Despite years of experiencing coaching and competing away from home, it never gets easy. Even at 19 and 20, players have already spent months away from home. Dedenbach has been traveling for hockey since his sophomore year in high school. Dylan Abood said he's been doing it since he was nine or 10 years old.
It's a harsh adjustment at first, Abood said, but eventually it just becomes a way of life. "When I first came into the league, it was a bit of an adjustment," Abood said. "What made it easier at first and this year is the billet families."
The billet families are the families who provide room and board while the players are on the team. NAHL players aren't paid and need host families. Vicky Bourdon and her husband, Steve, are one of those families. They house Abood and JB Baker. Originally from Canada, Bourdon and her husband are big hockey fans. When they first heard of the potential of being a billet family — the place a player calls home during the season — Vicky wasn't thrilled.
"I thought, 'We're not doing that,'" she said with a chuckle. "We didn't want strangers in the house, silly things like that."
Eventually, the Bourdon's let players into their home. Most of the Bourdon's friends also became billet families. Despite her initial resistance, the players grew on her. She saw how they interacted with her own kids and eventually the players weren't strangers anymore. Sami Pokka was one of the players that stayed at her house until he was traded to Corpus Christi before the New Year. It didn't go over well.
"We were heartbroken," she said. "We all cried; it was just terrible. We loved him."
Earlier in the month, the family huddled around a smart phone, video chatting with Pokka on his 21st birthday. Vicky's youngest daughter uses Whatsapp, a messaging app for smart phones, to still stay in touch.
They're part of the family now. "They are such great kids," she said. "We have dinner together every night, we sit and talk. They're really great with interacting and wonderful with the kids. It'll be very hard when they leave in April and May."