Chill MS Night has special meaning
February 13, 2014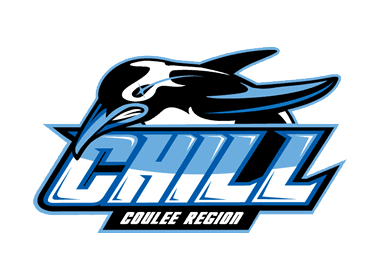 The Coulee Region Chill, proud members of the North American Hockey League and Coldwell Banker River Valley, REALTORS® are excited to announce a partnership to promote awareness and raise funds for the WI Chapter of MS (Multiple Sclerosis).
MS is close to the heart for both organizations. Chill Head Coach/GM AJ Degenhardt was diagnosed with the disease a few years ago and is working to raise awareness and education about the disease in the Coulee Region. As AJ had to fight battles on the ice most of his career, he now fights the battle of MS off the ice on a daily basis.
The team at Coldwell Banker River Valley, REALTORS®, understands firsthand the devastating effects of multiple sclerosis. Founded by Chuck and Ardene Olson, the company began learning about the disease in 2005 when Ardene was diagnosed. Since that time, the family has seen its progressive nature on Ardene and others affected by the illness. They are committed to building awareness and finding a cure and thank all others who are partnering in the cause.
The Chill will be wearing special MS jerseys to honor Coach AJ and all who suffer from MS at our home game on February, 15th, 2014. We will be having a silent auction at the game for the jerseys and all proceeds from the auction will go to the WI Chapter of MS. We will also be selling t-shirts for the rest of the season that support our theme "Fight the Battle with MS". All proceeds from the t-shirt sales will also go to the WI Chapter of MS. Additionally, we would like to thank Games People Play and Coulee Region Sports Network for being additional sponsors of the MS t-shirt fundraiser.
Get your tickets online today to this special event and help us Fight the Battle of MS.
Tickets can be purchased online at www.crchill.com. The battle starts at 7pm on Saturday, February 15th at the Onalaska Omni Center.