Watch Now: NAHL Plays of the Week, Feb. 3-9
February 12, 2014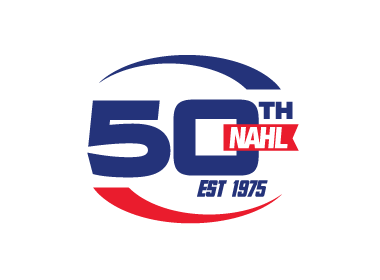 The North American Hockey League (NAHL) is pleased to continue the NAHL Plays of the Week, seen exclusively on NAHL.com this season.
The Plays of the Week can be viewed every week on the NAHL TV platform and features the top goals and saves of the week from NAHL games played Monday-Sunday that respective week.
Players scoring goals isn't the only thing you will see this week as some NAHL goalies made some of the best saves you will see all year.
Do you have a goal or a save that you would like to see in the NAHL Plays of the Week? We want to hear from you! Email us your nominations and you could see them in next week's edition.
This week's edition features plays from the following:
Patrick Munson - Fairbanks Ice Dogs
Will Johnson - Minnesota Magicians
Jake Durflinger (Hat Trick) - Corpus Christi IceRays
Kyle Haak - Aberdeen Wings
Daniel Rzavsky - Topeka RoadRunners
Derek Lodermeier - Soo Eagles
Denis Shevyrin - Minnesota Magicians
Tate Sykes - Odessa Jackalopes
Ben Myers (Save) - Corpus Christi IceRays
Jake Horton - Aberdeen Wings
Eric Hancock (Save) - Odessa Jackalopes
Tyler Poulsen - Topeka RoadRunners
Brett Gervais - Fairbanks Ice Dogs
Denver Pierce - Soo Eagles