Ice Dogs forward Gorowsky makes NCAA DI commitment
February 12, 2014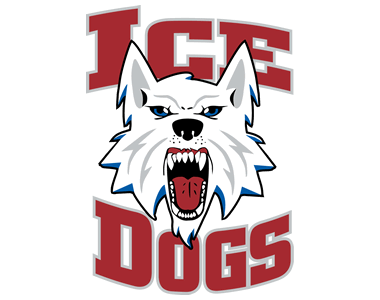 By Danny Martin, News-Miner
The Fairbanks Ice Dogs of the North American Hockey League (NAHL) have announced that Hans Gorowsky is the latest player to jump on the train from the Fairbanks Ice Dogs to Lake Superior State University.
The first-year Ice Dogs forward recently made a verbal commitment to the Western Collegiate Hockey Association program for the 2015-16 season.
Gorowsky, who is from Lino Lakes, Minnesota, also saw Ice Dogs goaltender Kevin Aldridge commit to Lake Superior earlier this season. Aldridge is scheduled to join the Lakers next season.
Gorowsky noticed, too, three former Ice Dogs on Lake Superior's roster this season — freshman right wing Garret Clemment, freshman forward Jayson Angus and sophomore defenseman Pete Spratte.
"It would be good to talk them and ask them questions about what they've experienced as (Lake Superior) students," Gorowsky said during a telephone interview Tuesday. "I'm good buddies with Kevin and it's going to be awesome to play with him.
"I don't know the Ice Dogs they have now, but I know they have a good relationship with the Ice Dogs, which I'm fortunate to be able to continue," Gorowsky said.
Gorowsky decided to commit to Lake Superior during a phone conversation with Lakers head coach Jim Roque two weeks ago when the Ice Dogs were playing against the Corpus Christi Ice Rays in Corpus Christi, Texas. The 19-year-old forward also spoke with Roque during the Ice Dogs' summer camp in Minnesota last year.
"He said he liked the way I played, and he had shown a lot of interest in me," Gorowsky said.
Gorowsky, 5-foot-9 and 180 pounds, is the seventh-leading scorer for the Ice Dogs with nine goals and 20 assists for 29 points in 43 games. He also has a plus-minus rating of +18.
"He competes really hard and he's been quickly tested in his first year of junior hockey," Ice Dogs head coach Trevor Stewart said. "He'll be back for another year. He's going to be able to develop more and Lake Superior will be getting a really good player when he steps through their doors."
Said Gorowsky, "It will be good for me. I've still got a lot to work on. The speed of the game is different compared to high school, and I'm looking forward to playing with my brother."