Topeka's Ryan Commits To Niagara
August 24, 2009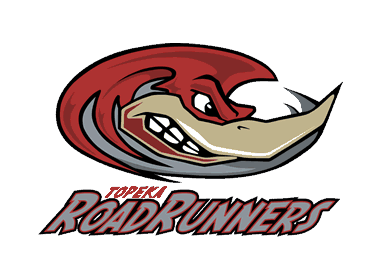 Topeka RoadRunners defenseman Kevin Ryan has inked an agreement to play hockey for the Niagara University Purple Eagles.
Ryan joined the RoadRunners shortly after last year's Christmas break upon being traded by the Waterloo Black Hawks of the USHL.
"It threw me a little at first," admitted Ryan about the trade. "But when I got to Topeka, I found it be a lot like my hometown and I felt very comfortable here."
Ryan played in 12 regular season games, and then another eight postseason contests, posting three assists and a +6 rating.
Ryan had generated a bit of college interest with his reliable play on the blue line and ability to rush the puck without sacrificing his defensive obligations. He had been on a few official visits to Division I campuses but nothing had shown itself to be irresistible. But when Niagara University contacted him a second time, everything fell into place.
"Everything is just perfect. The academics, the campus, it's 45 minutes from home," he said. "The coaches there are over-the-top. I'm happy that I will get a chance to play there."
The college deal calls for Ryan to start play in Fall 2010, leaving him free to skate one more season for Topeka.
"I worked hard this summer to prepare. I've put on 10-15 lbs. of good weight, and I'm in better shape than I was going into last season," he said. He plans on majoring in Business with a minor in biological chemistry so that he may continue on to medical school.
Niagara University is competing in the CHA, and will be moving into the Atlantic Hockey Association next season.