January 24, 2014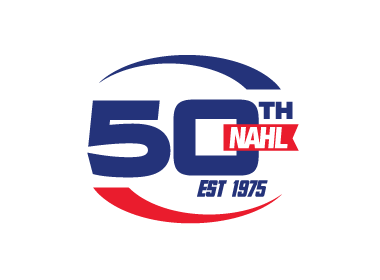 For the past few weeks, divisional rivalries have taken center stage in the NAHL, but this weekend sees the return of some important out-of-division match-ups, as well as, some key divisional ones. With just two weeks remaining until the trade deadline, many teams are still in the playoff hunt, so it will be interested to see who gives it a run this season and who may start to build for next season. Not only is making the playoffs important, but also securing home ice is on a lot of team's minds. Getting into those top two spots in each division may be the difference between winning a Robertson Cup and going home early.
Central Division
Minot Minotauros @ Aberdeen Wings – Aberdeen is trying to catch both Austin and Bismarck, while Minot is trying to fend off a hard-charging Brookings team. The Wings were swept last weekend in Austin, but they have a 5-2-1 record against Minot this season. The Wings swept a home-and-home series the last time the two played in late December. Minot snapped a seven-game losing streak last weekend with two, one-goal wins over Brookings and Bismarck.
Austin Bruins vs. Brookings Blizzard (home and home) – At 18-1, the Bruins have the league's best home record and will look to increase their Central Division lead of three points. Austin has won four in a row and eight of their last nine games. After 18 straight starts, goalie Nick Lehr got a break last Saturday when newly acquired goalie Dillon Kelley got the start and win. Brookings has had some success against the Bruins this season, posting a 4-4-1 record to date.
Midwest Division
Minnesota Magicians vs. Minnesota Wilderness (home and home) – The Wilderness are without star goaltender Kasimir Kaskisuo, but they keep on winning as evidenced by Wednesday's 4-3 triumph in Richfield against the Magicians. Frank Oplinger has made the last nine stars between the pipes for the Wilderness. It has been a very even series between the two clubs with each winning four to date in the eight games played. The Magicians have lost seven in a row and nine out of their last 10 games.
Idle: Kenai River Brown Bears
North Division
Michigan Warriors @ Johnstown Tomahawks – Two points separate the Tomahawks and the Warriors for 2nd place in the North, which makes this series a big one. Michigan is riding high after their 4-1 win at 1st place Port Huron on Wednesday. Johnstown has lost three of their last four games and five of their last seven, while the Warriors have won their last three. The Tomahawks are 4-2 against Michigan this season, which included a weekend sweep of the Warriors in late December.
Janesville Jets @ Soo Eagles – There is no better time for the Jets to get back on track than this weekend as they face the Eagles, who are in the 4th and final playoff spot. The Jets have lost their last five games, which included being swept at home by the Eagles last weekend. Meanwhile the surging Eagles has lost just once in regulation in the last 12 games. Soo is 3-1 against the Jets this season this weekend marks the first time this season the Eagles will have hosted the Jets.
Idle: Port Huron Fighting Falcons
South Division
Corpus Christi IceRays @ Rio Grande Valley Killer Bees – The IceRays are riding high off their 2-1 win on Thursday night over the Killer Bees. With just 18 games to go, the IceRays are eight points out of the final playoff spot. The IceRays are 3-1 against the Killer Bees this season and have won their last two against them. The Killer Bees have been remarkably consistent this season, not losing more than two games in a row the entire year. Defenseman Matt McArdle has five points in his last five games.
Amarillo Bulls vs. Odessa Jackalopes – Odessa is going to try and slow down the Bulls, who again are the hottest team in the league having won their last nine straight games. The Bulls are 3-0 against the Jacks this season and have allowed just two goals in those three games. Friday and Saturday's game will be in Odessa, while Sunday's will be in Amarillo. Odessa has just one win in their last seven outings, but did take Amarillo to overtime in a 1-0 loss back on January 7th.
Lone Star Brahmas @ Topeka RoadRunners – Topeka has kept pace with the 1st place Bulls with a nice 9-1-1 run over their last 11 games, which included a road sweep in Springfield last weekend. Topeka goalie PJ Bridges is statistically the NAHL's top goalie, leading the league in goals against average and save percentage. The Brahmas have lost six of their last eight games, but are 2-2 against Topeka this season. Back in early October, the two teams split a series the last time they played in Topeka.
Out-of-Division
Fairbanks Ice Dogs @ Wichita Falls Wildcats – Fairbanks, who has a 10-point lead atop of the Midwest Division, will make their annual trip to Texas beginning with a series in Wichita Falls. The Ice Dogs have won six of their last seven and swept Wichita Falls during the Wildcats trip to Fairbanks back in late November by identical 3-1 scores. After winning six in a row, the Wildcats have hit a bit of a skid, losing their last four. Goalie David Zevnik has started the last eight games for the Wildcats.
Coulee Region Chill @ Springfield Jr. Blues – Two teams going in opposite directions meet in Springfield this weekend as the surging Chill take on the Jr. Blues. Springfield has last three of their last five games, but they did earn a weekend road split with Coulee Region back on November 15-16. The Chill had their six-game winning streak snapped last Saturday, but still sit in a 2nd place tie with the Minnesota Wilderness in the Midwest Division with 21 games to go. Forward Blake Kelley has six points in his last five games.
Bismarck Bobcats @ Wenatchee Wild – The Bobcats enter their series in Wenatchee three points out of 1st place in the Central, while the Wild are in desperate need of points as they are five points out of the 4th and final playoff spot in the Midwest. The Wild have lost five out of their last seven games, while the Bobcats have fluctuated between wins and losses over their last six. Back on September 27-28, the Bobcats swept the Wild in Bismarck in the two clubs only meeting of the season.