Watch Now: NAHL Plays of the Week, Jan. 13-19
January 21, 2014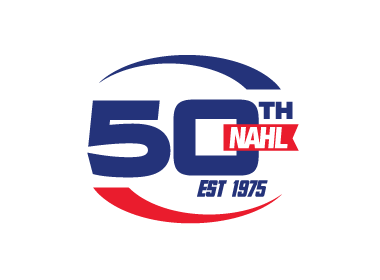 The North American Hockey League (NAHL) is pleased to continue the NAHL Plays of the Week, seen exclusively on NAHL.com this season.
The Plays of the Week can be viewed every week on the NAHL TV platform and features the top goals and saves of the week from NAHL games played Monday-Sunday that respective week.
You want some great goals? They are in here. You want some big-time saves? They are in here too. You want to see action from all four divisions? No problem!
Do you have a goal or a save that you would like to see in the NAHL Plays of the Week? We want to hear from you! Email us your nominations and you could see them in next week's edition.
This week's edition features plays from the following:
Ben Myers (Save) - Corpus Christi IceRays
Patrick Pollock - Amarillo Bulls
Colton Wolter - Fairbanks Ice Dogs
Jake Horton - Aberdeen Wings
Leo Lumm - Odessa Jackalopes
Michael Caruso - Soo Eagles
Drew Anderson - Austin Bruins
Tyler Bruneteau - Rio Grande Valley Killer Bees
Nico Strum - Corpus Christi IceRays
Max Milosek (Save) - Port Huron Fighting Falcons
Jay Dickman - Austin Bruins
Tayler Munson - Fairbanks Ice Dogs
Mike Sabatini - Soo Eagles
Brendan McGuire - Amarillo Bulls
Aleksi Luhtalampi - Rio Grande Valley Killer Bees