Bulls forward Gernhofer makes NCAA DI commitment
January 21, 2014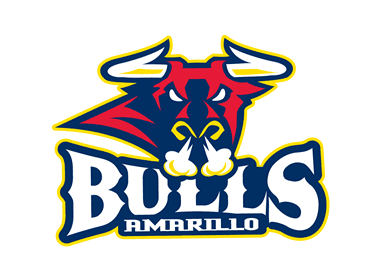 By Denis Puska, Amarillo Bulls
The number of Texans playing NCAA Division I hockey continues to grow and a member of the Amarillo Bulls is thrilled to be adding his name to that list.
The Bulls announced that forward Tyler Gernhofer has committed to the University of Vermont in Hockey East. Gernhofer, a native of Grapevine, TX, becomes the ninth member of the Amarillo Bulls to announce his NCAA College Commitment.
"It's amazing how Texas hockey has grown so fast and rapidly," said Gernhofer. "It's nice to see so many Texas' boys off to NCAA hockey, like many of my friends that I grew up with back home."
Gernhofer is having an outstanding second season with the Bulls notching 23 goals and 15 assists for 38 points in 36 games. The 23 goals lead the North American Hockey League in that department. The 5-10, 195 pound forward was a member of the Bulls' National Championship Team a year ago where he notched nine goals and 17 assists for 26 points.
Gernhofer said the University of Vermont is a perfect fit for him and his family.
"To be able to tell your parents that you have committed to a big time school like Vermont is huge," he said. "The best part is hearing congratulations from your parents and that they are proud of you. I will always cherish that moment for the rest of my life."
Gernhofer was also chosen NAHL Forward of The Month as well as the South Division Player Of The Week both in the month of November.
Amarillo Bulls Head Coach Dennis Williams said he's thrilled for Tyler to have the opportunity to attend a great school like Vermont.
"Vermont is one of the top 20 schools in the country and in a great conference like Hockey East," he said. "I know Head Coach Kevin Sneddon and his assistants Kevin Patrick and Kyle Wallack quite well, and they run an excellent program there. I don't remember when Vermont had a player from the NAHL so that's another great accomplishment in itself for Tyler."
Williams said Tyler Gernhofer is a terrific story of a player who is having a turnaround season.
"Tyler didn't play much more than 50 games for us last year and wasn't in a Robertson Cup game and now will have an opportunity to attend a school like Vermont," he said. "It says a lot of the type of year he is having. He's a natural goal scorer and has one of the best releases and shots that I have seen in my four years of coaching here."
Williams said the list of players from the Lone Star state moving on to Division I hockey keeps growing.
"Tyler is another Dallas player joining Brendan McGuire, Brady Ferguson, Garrett Peterson and Clint Carlisle to play Division I hockey from the state of Texas right in our own back yard," he said.
Tyler Gernhofer credited the Bulls Coaching Staff for preparing him and the rest of his teammates for big moments including NCAA College Commitments.
"The Amarillo Bulls have done everything they could to prepare me for this moment," he said. "I can't thank them enough for that. Coach (Dennis) Williams and Coach (Harry) Mahood run a great system here and get you ready for the next level."
Gernhofer will be adding his name to the growing list of Alumni that are currently excelling in the NCAA Division I and Division III hockey and said that the current group of Alumni have laid a great foundation.
"The players that are already in the NCAA have set the ground work for the organization and players to come," he said. "I just did everything I could to follow in their footsteps, work hard to get to that commitment, make this organization look even better."
Tyler Gernhofer joins Paul Berrafato (Holy Cross), Collin Delia (Merrimack College), Roman Ammirato (Union), Brendan McGuire (Army), Brady Ferguson (Robert Morris), Tim Moore (Robert Morris), Joe Grabowski (Princeton) and Stuart Pomeroy (Princeton) as players announcing their NCAA College plans.