Q & A: Brown Bears head coach Marty Quarters
June 24, 2009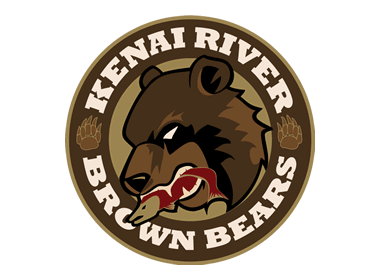 Eager to put a winning team on the ice, the third-year Kenai River Brown Bears took a step in the right direction recently with the hiring of Marty Quarters, a highly regarded coach who has recruited and developed countless professional and collegiate prospects over the years. NAHL.com chatted with Quarters about his new position in the league and expectations for the upcoming season.

NAHL.com: What were you doing before you took the coaching reins in Kenai River?
Marty Quarters: This past season I was the head coach of Yellowstone Quake of the (Tier III Junior A) Northern Pacific Junior League. Previous to that, I spent two years at Merrimack College (Hockey East) as an assistant coach and recruiting coordinator, and before that I was with the USHL's Sioux City Musketeers for three seasons as an assistant coach and director of scouting under legendary coach Dave Siciliano.

NAHL.com: How did the coaching position with the Brown Bears present itself?
MQ: I actually interviewed for the job when they were an expansion team (in 2007-08). I left Merrimack because I wanted to get back into being a head coach at the junior level, and thought it was a once in a lifetime opportunity to live in a place like Alaska. I contacted (Brown Bears) general manager Nate Kiel early in the season about some of my players (with the Quake). Unbeknownst to me, I was recommended the year before by (Belle Tire U16 coach and former NAHL coach) Kyle Krug as a person for the (Brown Bears' coaching) job. So when Coach (Brent) Agrusa resigned, the relationship had already been fostered with Kenai River. I'm extremely excited to be working side by side with Nate Kiel and founding owner Barry Schoenly.

NAHL.com: Two years, two last-place finishes. Any early thoughts on how you're going to assemble this team into a contender in a very competitive West Division?
MQ: First of all, my main goal as a coach is to help players move on, and by sticking to that plan, the wins should eventually come. I've also had experience from last year, taking my team from worst to first. Previously, I have had success with teams, such as the NAHL's old Cleveland Barons, helping them build their program into a respected Junior A program. I feel that 1) You need to be able to identify and recruit players, and 2) You need to be able to develop players and help them get them to the next level. With the on-ice program, off-ice workout facility and the community support and involvement, I feel we're headed in that direction with Kenai as well.

NAHL.com: Can you give some thoughts on the recent NAHL Entry Draft, and the players you selected?
MQ: First and foremost, we felt it was important to go after players who come from winning programs. We needed speed because of our Olympic-sized sheet, some added size because of the long-grueling season, and skill to be able to compete with the other top teams. However, we also put an emphasis on competiveness and character. We've made sure we're putting a footprint down with our local players and Alaska players, and have remained true to my local background and relationship to Michigan and Midwest region.

NAHL.com: Are there any veteran players you expect back that should make a difference?
MQ: Yes, and that was one of the things I was excited about, that this wasn't going to be a total rebuilding process like it was last year in Yellowstone. Forwards Kyle Clay, Jed McGlasson and Chris Annunziato are veterans expected to have an impact and play with the desire that it takes to achieve their goals of playing Division I hockey. On defense, Jared Beers, Kegan Kiel and Nick Gawron are three pillars we look to build around as we bring a more defensive-minded approach to our game. Jimmy Hamby will return between the pipes, and competition will be fierce with our new draft picks.

NAHL.com: You're holding three open camps leading up to main camp. How important will they be in helping piece together next year's team?
MQ: We're excited about our draft picks, the players we've tendered, and the overwhelming response we've received at our open camps around the U.S. These camps are very important because they give us access to geographic areas where we haven't recruited in the past. With a new coach coming in, all players know that in junior hockey all spots are open. With our main camp, we're excited at the prospect of being able to put together a winning product on the ice next season.

NAHL.com: What are some important traits and values you like to see in your players, on and off the ice?
MQ: Most importantly, we want players who are playing hockey for the right reasons, and those are to develop hockey skills, fitness level off the ice, community involvement, and who want to become the best that they can be. We're a small community, so it's important to have kids who are willing to give back and be responsible enough to carry themselves in a manner which will be respected and looked up to in the community.

NAHL.com: How would you describe yourself as a coach?
MQ: The reason I got into coaching was to help players develop on the ice and as citizens in their communities. I want each player to get something out of the game of hockey. I believe in being demanding, but fair. I believe that coaching is another word for teaching. As a coach, it's important to me to help them develop not only in hockey, but life itself. I want my players to try to be the best in all that they do - in the classroom, with their families, in the community. I like a hard-skating team that's physical, has hockey sense and skill, but most importantly competes to the end. I demand that they work hard every practice, shift and game. We also put an emphasis on respect for our opponent, teammates, officials, as well as how we carry ourselves in the community, and that means opening doors for people, not being afraid to pick up garbage on the street - even if it is not yours - and generally doing the right thing all the time.

NAHL.com: What are your thoughts on the NAHL in terms of the talent level?
MQ: When I first started in the North American League, there was no Tier I hockey recognized in the U.S., so there's been a change on the junior hockey landscape. The NAHL was primarily a Great Lakes regional league. The expansion has brought in more players from different areas, which has opened more doors for hockey players to develop. I feel in recent years the league has gotten stronger because of that, and now recruiting has spread across the nation.

NAHL.com: What are your early thoughts on the Kenai River community?
MQ: The first word that comes to mind is hospitality – the community involvement, a sense of pride in the community. The obvious is how beautiful the location is. The support has been overwhelming and very accepting, and I was pleasantly surprised at the quality of the facilities. I think this is a diamond in the rough that will put together a first-class operation. The organizational structure, the community involvement by the fans and the team, and the ownership… all the building blocks are in place for a respected organization. The only thing missing is a winning product, which we're going to do our best to deliver.