Two Ice Dogs bound for CCHA schools
May 29, 2009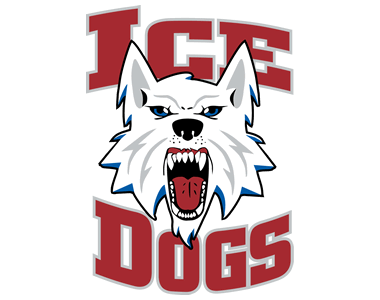 Two second-year Fairbanks Ice Dogs forwards have committed to CCHA schools for the upcoming fall, as Paul Kirtland will attend Ohio State University and Eric Kraft will make his way to Lake Superior State University.

They are the 21st and 22nd players who competed in January's NAHL Top Prospects Tournament to commit to a Division I program following the event.

"These are both well deserved opportunities for a couple of outstanding hockey players," said Ice Dogs head coach Josh Hauge. "Both of these guys have worked hard for the chance to play Division I hockey, and we couldn't be happier for them and their families."

Kirtland, from Overland Park, Kan., totaled six goals for 23 points in 50 regular-season games with the Ice Dogs this past season. The 21-year-old also struck for a goal and three assists in seven playoff games.

A Wayzata, Minn., native, Kraft tallied 17 goals for 41 points in 56 regular-season games. The 21-year-old notched three goals in seven postseason contests.

The 20 other NAHL players to commit to a school after the Top Prospects Tournament are: Bismarck Bobcats goaltender Matt Grogan (University of Connecticut); Fairbanks Ice Dogs defenseman Brandon Martell (Ohio State) and goaltender Phil Cook (Minnesota State-Mankato); Mahoning Valley Phantoms defensemen Carl Nielsen (Michigan Tech University) and Cullen Lundholm (Robert Morris University); Marquette Rangers forward Chad Pietila (Northern Michigan University) and Reed Rushing (Bowling Green State University); Motor City Machine forward Ryan Misiak (Mercyhurst College); North Iowa Outlaws forwards Brandon Brodhag (Merrimack College) and Alex Carlson (Ohio State); Owatonna Express defenseman Tim Smith; Springfield Jr. Blues forward Trent Frey (Mercyhurst); St. Louis Bandits forward Brendan Sheehan (Niagara University) defenseman Tyler Elbrecht (Minnesota State-Mankato) and goaltender Keith Kinkaid (Union); Topeka RoadRunners goaltender Bryce Merriam (RPI) and forward Steve Shafer (Canisius College); and Wenatchee Wild forwards Ducan McKellar (Bemidji State University) and Mitch Torrel (Air Force) and goaltender Mathieu Dugas (Bemidji State).
View the complete NAHL college list here.