December 27, 2013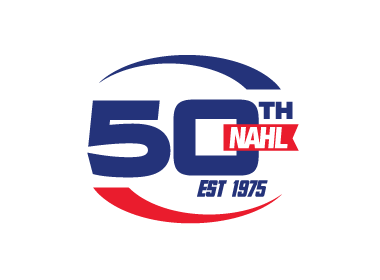 With the holidays still here, it is an abbreviated NAHL schedule this weekend, but one that nevertheless, is still filled with some compelling match-ups. NAHL teams will be in action the next six straight days.
Central Division
Aberdeen Wings vs. Minot Minotauros (home and home) – The only intra-divisional match-up in the Central features and home-and-home series with Aberdeen and Minot. It has been an even series so far between the two clubs, with each winning three games to date in their six previous match-ups. Three of the six games have also been shutouts. The two clubs split a tight series three weeks ago with each team winning at home. TJ Roo and Kyle Haak have been the go-to players as of late for Aberdeen, while Jake Howie and Merrick Madsen have been the key players for the Minotauros in the last five games.
Off: Austin
Midwest Division
Kenai River Brown Bears @ Minnesota Wilderness – The Wilderness have cooled off a bit dropping six of their last nine games. The Brown Bears have also struggled as of late, losing seven of their last eight contests. These two clubs met three times in Kenai River right before Thanksgiving with the Wilderness winning two of the three match-ups. Since his torrid start, Wilderness goalie Kasimir Kaskisuo has cooled off in the last few games. Kenai River's Matt Rudin has had the hot hand in the past couple of games, scoring six points in his last five contests.
Off: Wenatchee
North Division
Off: Johnstown, Michigan, Port Huron, Soo
South Division
Rio Grande Valley Killer Bees vs. Corpus Christi IceRays (home and home) – A week ago, the IceRays came away with a 2-1 win in a physical game. The Killer Bees begin the second half of the season tied for 3rd place in the South Division and positioned well for a playoff spot. With 30 points, Corpus Christi is nine points behind the Killer Bees for the final playoff spot in the South, so head to head success will be paramount for the IceRays in their quest to get back into the race. Forbes Ploszaj has allowed four goals in his last two games for Corpus Christi, while Evan Schmidbauer has four points in his last four games for the Killer Bees
Lone Star Brahmas @ Odessa Jackalopes – Two teams that are tied in the South Division meet up this weekend in Odessa as Lone Star pays a visit. Both teams are 19 points back of the final playoff spot and need points. The two clubs have met just twice this season, which came back on October 25-26 when they split a pair of games at Lone Star. Odessa will be without leading scorer Lukas Laub, who is currently playing for Germany at the World Junior Championships. Lone Star's Jan Hudecek has seven points in his last five games and Matt Lison leads the way with 13 goals this season for the Brahmas.
Lone Star Brahmas @ Amarillo Bulls (Sunday) – The Brahmas finish up their three games in three nights weekend with a visit to Amarillo on Sunday. After jumping out to a 20-4-1 record in their first 25 games, the Bulls are winless in their last seven and have fallen into 2nd place in the South. The Brahmas swept the Bulls by a combined 8-1 score in North Richland Hills back on December 6-7.
Off: Wichita Falls
Out of Division
Janesville Jets vs. Coulee Region Chill (home and home) - The battle for the milk jug and battle for Wisconsin continues this weekend as Janesville and Coulee Region battle in a home and home series. Both teams are coming into the series playing well as of late. The Jets have won their last three and six of their last seven. The Chill have won five of their last six games. Chill forward Eddie Matsushima has six points in his last five games. Kyle Patava has been on fire for the Jets with eight points in his last five games. Jets goalie Logan Halladay has allowed just seven goals in his last five appearances.
Springfield Jr. Blues @ Topeka RoadRunners – Topeka has won four of their last five games to move into a tie for 3rd place in the South with 39 points. Three weeks ago, Topeka and Springfield met in Springfield with the two teams splitting the two games. The Jr. Blues own a 4-2 record against Topeka so far this season. Springfield's Max Kalter has five points in his last five games. Topeka is being led by goaltender PJ Bridges, who is 4-1 in his last five games and forward Jake Kamrass, who has eight points in his last five games.
Minnesota Magicians @ Brookings Blizzard – Both teams are on the outside looking in of the playoffs and in last place in their respective divisions, which makes the points on the line this weekend all the more important. The Magicians have won one of their last five games. However, the Magicians swept the Blizzard in Richfield back on November 29-30 by scores of 4-3 and 2-0. The Blizzard have been playing better hockey as of late, winning three of their last four games, which all have come at home. The addition of goaltender Connor Girard and Ryan Sete has been a shot in the arm for Brookings, who have scored 14 goals in their last four games.
Fairbanks Ice Dogs @ Bismarck Bobcats – In what may be the marquee series this weekend, Midwest Division leader Fairbanks pays a visit to Bismarck to play the Bobcats, who are in 2nd place in the Central. Fairbanks has won 11 of their last 12 games to take over the top spot in the Midwest Division. Bismarck has lost just once in regulation in their last 10 games. Bismarck's Aaron Nelson leads the NAHL in games and minutes played and is second in wins. Fairbanks forward Tayler Munson has had the hot hand as of late with seven points in his last five games. Bismarck is 11-1-2 at home this season.