DelCastillo named Blizzard's head coach
May 27, 2009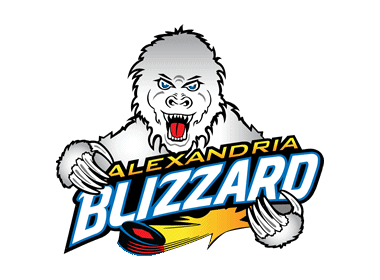 The Alexandria Blizzard has announced that Doc DelCastillo has been named the team's new head coach and general manager. He replaces Brad Willner, who resigned from the positions last month.

"I'm excited for the opportunity to be a part of such a first-class organization in one of the best junior hockey leagues in the country," said DelCastillo. "Our family is excited to be back in Minnesota and join the Alexandria community with its rich tradition of both boys and girls hockey excellence. We look forward to meeting and working with everyone in the community."

"Doc's proven ability to recruit top talent is perhaps his greatest strength and should provide a very exciting brand of hockey to watch," said Blizzard president Chris Canavati.

A St. Joseph, Minn., native, DelCastillo boasts an extensive coaching resume, most recently serving as head coach at the University of Alaska-Fairbanks (CCHA) during the 2007-08 season.

From 2002-05, DelCastillo was an assistant coach with the University of Nebraska-Omaha (CCHA) before being promoted to associate head coach, the position he held from 2005-07. DelCastillo was an assistant coach at his alma mater, St. Cloud State University (WCHA), from 1998-2002, during which time the Huskies won the WCHA playoff championship in 2001.

It was at St. Cloud State where DelCastillo coached former Alexandria hockey standouts Jon Cullen and Ryan Gaffney.

"Doc is a winner, both as a coach and as a person," said Cullen. "He'll be an intense and competitive coach that will ask a lot from his players but have fun with them at the same time. I know all of my teammates loved playing for Doc and the Blizzard are fortunate to get a guy like him."

No stranger to the junior ranks, DelCastillo coached a number of years in the USHL, including his time as head coach and general manager of the Rochester Mustangs from 1994-97.

"Doc has a history of winning, as a player, assistant coach and head coach. We're excited to see that trend continue here in Alexandria," said Canavati.

"I'm looking forward to building on what Brad Willner and his staff have put together here over the last 4-5 years both in terms of winning and player development," DelCastillo added.

In addition to coaching the game at a high level, DelCastillo has also been a summer hockey camp instructor with Minnesota Hockey Camps for 20 years. Minnesota Hockey Camps, located in Nisswa, Minn., and owned and operated by Chuck Grillo, has produced over 300 NHL players and many more junior- and college-level players.

"We're excited to see Doc bring his unique experience as a youth hockey instructor to our summer youth camps. We feel he has the ability to deliver the finest summer hockey training in our area," said Canavati.

DelCastillo and his wife, Sue, have six daughters: Britni, 12, Brandi, 11, Bryna, 10, Brook, 5, Brylei, 3, and Bradi, 7 months.