December 20, 2013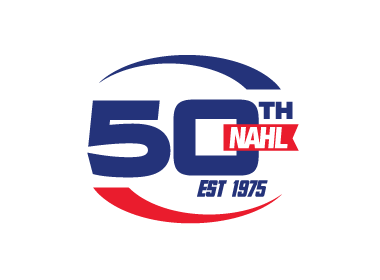 It is a condensed weekend this week in the North American Hockey League as some teams are off for Christmas break. However, those that are playing have valuable points on the line this weekend. Four of the nine match-ups feature opponents playing outside their divisions, however, there are some key divisional battles in the South and the North featuring 1st place teams.
Watch all the games this weekend live on
FASTHockey
Here is a look at the match-ups:
Central Division
Bismarck Bobcats vs. Aberdeen Wings (home and home) – Thanks to a recent hot streak of not losing in regulation and taking points in their last eight games, Bismarck is now tied for 1st place in the Central Division and has a chance to increase their lead over Aberdeen, who is just three points behind. Bobcats goalie Aaron Nelson has started 13 of the last 14 games and this weekend should be no different. Kyle Haak has had the hot hand for the Wings with four goals in his last five games. The Bobcats hold a 3-1-1 series edge this season.
Midwest Division
No games
Off: Fairbanks, Kenai River
North Division
Soo Eagles @ Port Huron Fighting Falcons – It may be a case of last vs. first place, but don't tell that to the resurgent Eagles, who have won their last three game and four of their last five. They have done it with a new cast of player personnel, including two new goalies. Newcomer Scott Cuthrell has been a breath of fresh air and a point producer. Meanwhile, Port Huron has won one game out of their last five games and has seen their division lead shrink to four points. Port Huron is 3-0-1 against the Eagles this season.
Johnstown Tomahawks @ Michigan Warriors – Sole possession of 2nd place in the North Division is at stake this weekend as the Warriors host the Tomahawks. The Tomahawks have split their last three weekend series, while the Warriors have fallen on hard times, losing their last three in a row and six of their last nine, including Wednesday's 4-2 loss to Soo. The only other time these two teams met was in early October in Flint with the Warriors holding a 1-0-1 edge.
Off: Janesville, Springfield
South Division
Wichita Falls Wildcats @ Amarillo Bulls – Two teams tied for 1st place in the South will do battle this weekend in Amarillo. The Bulls have lost a franchise high five games heading into the series, while the Wildcats have won four in a row and six of their last eight games. Goaltender David Zevnik has been the go-to guy as of late for the Wildcats and forward Josh Haverstrom has five points in his last four games. The Bulls have scored just three goals in their last four games. However, Amarillo is 2-0 against the Wildcats this season.
Rio Grande Valley Killer Bees @ Corpus Christi Ice Rays (Friday) – In just one game this weekend, the Killer Bees take the small trip northeast to face the IceRays. The Killer Bees have taken points in their last five games, which has vaulted them into a tie for 3rd place in the South, two points behind the leaders. The IceRays were swept by Wichita Falls last weekend. Despite being the shortest roadtrip for both clubs, this is the first of 12 meetings this season.
Off: Lone Star, Odessa, Topeka
Out of Division
Coulee Region Chill @ Brookings Blizzard – Expect to see a big goaltending duel between Blake Cates of the Chill and Connor Girard of the Blizzard, who have been hot as of late. The Chill have won their last four games to move into solid possession of 3rd place in the Midwest Division, while the Blizzard are coming off their first weekend sweep of the year against the 1st place Austin Bruins. Newcomer Ryan Sete has four points in his last four games for the Blizzard.
Wenatchee Wild @ Minot Minotauros – Two teams that occupy the precious 4th and final playoff spots in their respective divisions will clash this weekend as Wenatchee visits Minot. The Wild have won six of their last nine games and also swept the Minotauros back in early October in Wenatchee by scores of 3-0 and 3-2. Minot is one of the hottest clubs in the league having lost only one game in regulation since November 15th. At one point the Minotauros were seven games under .500 but have now pulled back to the even .500 mark thanks to their recent play. Minot's defense and goaltending has been the key as they have allowed jus nine goals in their last five games.
Austin Bruins @ Minnesota Magicians (Friday) – The Bruins, who are still tied for 1st place in the Central Division, have lost five of their last six games. Goalie Nick Lehr has started the last 10 straight games. The Magicians have lost four of their last five and are on the outside looking in if the playoffs started today. This is the first meeting of the season between the two teams.
Minnesota Wilderness @ Austin Bruins (Saturday) – These two teams met for a home-and-home series just two weeks ago with both clubs picking up a win. The Wilderness hold the series edge, 2-1. The Wilderness, who were in 1st place a few weeks ago, have won just three of their last eight games. Forward Darian Romanko has three goals in his last five games.