NAHL announces NAPHL programs
May 9, 2009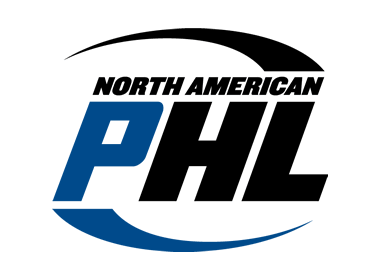 The North American Hockey League announced today the 20 programs accepted into its new North American Prospects Hockey League (NAPHL), which will compete at the Tier I Midget AAA level.
Boston Jr. Rangers
Carolina Jr. Hurricanes
Chadders Hockey
Florida Panther Alliance
Green Bay
Indianapolis
Lansing Capitals AAA
Marquette Electricians
Milwaukee Jr. Admirals
Nevada Stars
Omaha AAA Hockey Club
Phantom Fireworks
Pikes Peak Miners
S2
San Jose Jr. Sharks
So Cal Titans
St. Louis Selects
Team Maryland
Texas Tornado
Thunder Hockey
Comprised of five events in which the 36 teams will compete at the Midget Major (20 teams) and Midget Minor (16 teams) levels for a league championship, the North American Prospects Hockey League season will culminate with an NAPHL Top Prospects Tournament at the NAHL's 2010 Robertson Cup Championship Tournament in late April.
The dates and sites of the five NAPHL events are: September 17-20, 2009 (Blaine, Minn.); October 9-12, 2009 (St. Louis, Mo., or Chicago, Ill.); December 3-6, 2009 (Rochester, N.Y.); January 15-18, 2010 (Ann Arbor, Mich.); and February 12-15, 2010 (San Jose, Calif.).
The five USA Hockey-sanctioned NAPHL events utilize the USA Hockey Officiating Development Program and are designed to maximize the exposure of all the Midget participants through the NAHL's high-profile recruiting events, which attract hundreds of college, junior and professional scouts.
Orchestrated by the NAHL's experienced and professional staff that makes player promotion a priority, the NAPHL provides an organized and competitive experience with an unrivaled scouting presence guaranteed to benefit all of the participating student-athletes and programs.
Those teams not accepted into the NAPHL may still apply for the Open Division at the NAHL Showcase Tournament, scheduled for September 17-20, 2009 at the Schwan Super Rink in Blaine, Minn.
Applications, which are being accepted at the Midget Major, Midget Minor and Bantam Major levels, must be received at the NAHL office no later than June 10, 2009 and teams will be notified no later than June 30, 2009 of their application status. A check in the amount of $1,500 per team made payable to the NAHL must accompany the application, which can be found at NAPHL.net.
For more information on the NAPHL, visit the league's official Web site, NAPHL.net, or contact David Lee by e-mail at dlee@naphl.net.
The North American Hockey League, the only USA Hockey-sanctioned Tier II Junior A league boasting 18 teams from across the country, prides itself on the social maturity and skill development of student-athletes ages 16-20 with aspirations of advancing to collegiate and/or professional hockey.