Links in this section are to external sites
| | | |
| --- | --- | --- |
| | Will Ingemann | University of St. Thomas |
| | Kaden Muir | Northeastern University |
| | Jimmy Doyle | Bentley University |
| | Yusaku Ando | Minnesota State University - Mankato |
| | Karlis Mezsargs | University of Massachusetts-Lowell |
| | James Goffredo | University of Massachusetts-Lowell |
| | Devon Carlstrom | Stonehill College |
| | Hans Martin Ulvebne | Bemidji State University |
| | Joe Cesario | Air Force Academy |
| | Fedya Nikolayenya | University of Alaska-Fairbanks |
View all of the NAHL College Commitments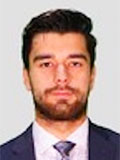 Simon Bucheler
Shreveport Mudbugs
The month of December was a big one for 20-year-old Mudbugs goaltender Simon Bucheler. Not only did the 6'2/185 lbs, native of Saint-Laurent, Quebec make an NCAA Division I commitment to Mercyhurst University, but he was among the NAHL's best goalies during the month. Bucheler posted a 6-1-0 record in December, which included a 1.69 goals against average and a .931 save percentage as he stopped 149 of 160 shots during the month. Bucheler had one shutout and never gave up more than three goals in a game. For the season, Bucheler is tied for 4th in the NAHL with 12 wins and ranks 6th in goals against average with a 2.04 mark. "Our goaltending has come through for us when we needed to dig ourselves out of slow start and Simon has played a big part in that. He's had a great month from a team perspective and on a personal note with his commitment to Mercyhurst. As good as he has been we all feel his game will still grow this season. He's a great goalie, with great character and we are lucky to have him on our team and in our community," said Mudbugs head coach Jason Campbell.
"I believe the hard work ethic the coaches have instilled on and off the ice for the players on this team is a big part of the success we have been experiencing. Coming into December, we had set some goals as a team that I believe has helped us come to the rink every day with a concrete purpose, elevating our compete level in practice as well as our game," said Bucheler. "I'm striving to get better on and off the ice every day, continuing this success until the end of the season, and ultimately winning the Robertson Cup. In the future, I look forwards to my journey at Mercyhurst and excited to play NCAA D1 hockey in a great program where athletics and academics will allow me the opportunity to have a professional career in sports and or business."
Runner-Up: Gavin Moffatt, Wisconsin Windigo
Honorable Mention (alphabetical): Will Craig, New Mexico Ice Wolves – Mitch Day, North Iowa Bulls – Daniel Duris, Oklahoma Warriors – Luca Ganz, Amarillo Wranglers – William Gramme, Lone Star Brahmas – Kayden Hargraves, Fairbanks Ice Dogs – Toby Hopp, Northeast Generals – Konrad Kausch, Minnesota Wilderness – Jakub Krbecek, Philadelphia Rebels – Linards Lipskis, Bismarck Bobcats – Cole Moore, Aberdeen Wings – Gergely Orosz, Odessa Jackalopes – Ethan Robertson, Austin Bruins – Nils Wallstrom, Kenai River Brown Bears – Selby Warren, Janesville Jets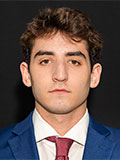 Michael Young New Jersey Titans
New Jersey Titans forward Michael Young, 20, took his game to another level in December as the Titans continued to climb the East Division standings. The 5'11/184 lbs. native of Kings Park, NY, led all NAHL players in scoring during the month of December with 14 points (4 goals, 10 assists) in just seven games played. That included four games during the month where Young recorded three points. For the season, Young is 3rd in team scoring with 28 points in 24 games played to date. "Michael has really come on strong. He has responded well from an early season injury. After an extremely impressive rookie season last year we expected Michael to make an even larger impact for our team this season and he is really starting to show who and what he is as a hockey player and leader for us. Michael was able to get on track offensively and it's no coincidence that as his game got better so has our record. Michael is going to make a college coach happy for the next four years. Until then we are excited to have him continue to be a huge part of our group as we pursue the Robertson Cup Playoffs," said Titans head coach Craig Doremus.
"Our team has had a lot of success as of late. We have spent a lot of time focusing on the little things to help fine tune our game. The coaches have been a huge part of that as they continue to push us day in and day out to become better players and better people. We have created a fun and positive culture here in New Jersey and it's awesome to be a part of," said Young. "My short-term goal is to help the team return to the playoffs and defend the Robertson Cup. My longer-term goals are to play NCAA hockey and hopefully play at the professional level."
Runner-Up: Jake LaRusso, Northeast Generals
Honorable Mention (alphabetical): Anthony Achille, Maine Nordiques – Ethan Begg, Janesville Jets – Chase Davis, Amarillo Wranglers – David Deputy, Philadelphia Rebels – Garett Drotts, Kenai River Brown Bears – Calvin Hanson, Bismarck Bobcats – Will Howard, New Mexico Ice Wolves – Chase LaPinta, Minot Minotauros – Will Laychur, Lone Star Brahmas – Luke Levandowski, Wisconsin Windigo – Ryan Mansfield, Odessa Jackalopes – Justin Mexico, North Iowa Bulls – Drake Morse, Shreveport Mudbugs – Branden Piku, Maryland Black Bears – Billy Renfrew, Fairbanks Ice Dogs – Drew Sutton, Oklahoma Warriors – Nikolai Tishkevich, Aberdeen Wings - Ryan Vellucci, Johnstown Tomahawks – Aiden Westin, Anchorage Wolverines – Walter Zacher, Austin Bruins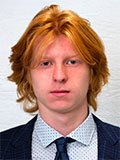 Daniil Dolzhenko Wisconsin Windigo
While Wisconsin Windigo defenseman Daniil Dolzhenko, 18, only played in six games during the month of December, he made the most of it picking up five points (2 goals, 3 assists) and a +8 rating. The 6'0/185 lbs. native of Omsk, Russia, recorded at least one point in four of his six games and had one multi-point game. For the season, the UMass-Lowell recruit currently has seven points in 12 games played so far during the 2022-23 campaign. "Daniil's presence in both ends of the ice was a big part of our success this month. He works tirelessly at his game and is being rewarded for that with this award. It's great to see hard work pay off and I look forward to watching his growth continue as we push into the second half," said Windigo head coach Blake Hietala.
"I wouldn't be able to accomplish this without my teammates that helped me all the time on and off the ice. We've been practicing hard and finally found the way to get some points and climb in the standings. I think the coaches did really good job of making us better individually and together as a team," said Dolzhenko. "The short-term goal for us would be to get to first place in our division and then win the Robertson Cup. The long-term for me personally would be to go in to college and have a strong start and try to go pro after college."
Runner-Up: Jackson Hay, Odessa Jackalopes
Honorable Mention (alphabetical): Jackson Anderson, Aberdeen Wings – Chase Beacom, Bismarck Bobcats – Conner Brown, Janesville Jets – Jacob Conrad, Fairbanks Ice Dogs - Matt Danzinger, Shreveport Mudbugs – Dominic Foglia, Philadelphia Rebels – James Goffredo, Austin Bruins – Garrett Horsager, Oklahoma Warriors – Isaac Holt, Johnstown Tomahawks – Collin Kleisner, Lone Star Brahmas – Jack Mesic, North Iowa Bulls – Cooper Morris, Anchorage Wolverines – Pierce Patterson, Amarillo Wranglers – Nick Recupero, Northeast Generals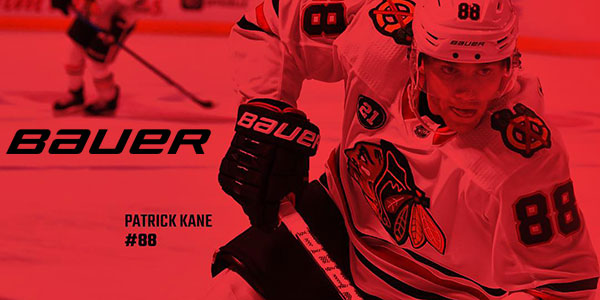 | Central Division | GP | W | L | OTL | SOL | Pts |
| --- | --- | --- | --- | --- | --- | --- |
| Austin Bruins | 39 | 24 | 8 | 3 | 4 | 55 |
| Minot Minotauros | 38 | 20 | 16 | 1 | 1 | 42 |
| Aberdeen Wings | 38 | 19 | 15 | 2 | 2 | 42 |
| St. Cloud Norsemen | 38 | 18 | 16 | 2 | 2 | 40 |
| Bismarck Bobcats | 38 | 17 | 16 | 3 | 2 | 39 |
| North Iowa Bulls | 37 | 17 | 18 | 2 | 0 | 36 |
| East Division | GP | W | L | OTL | SOL | Pts |
| Maryland Black Bears | 40 | 27 | 9 | 4 | 0 | 58 |
| New Jersey Titans | 39 | 23 | 13 | 1 | 2 | 49 |
| Northeast Generals | 39 | 22 | 12 | 4 | 1 | 49 |
| Maine Nordiques | 35 | 18 | 15 | 1 | 1 | 38 |
| Johnstown Tomahawks | 36 | 17 | 17 | 2 | 0 | 36 |
| Philadelphia Rebels | 37 | 17 | 18 | 1 | 1 | 36 |
| Danbury Jr. Hat Tricks | 40 | 2 | 33 | 3 | 2 | 9 |
| Midwest Division | GP | W | L | OTL | SOL | Pts |
| Fairbanks Ice Dogs | 41 | 23 | 15 | 3 | 0 | 49 |
| MN Wilderness | 39 | 22 | 12 | 2 | 3 | 49 |
| Janesville Jets | 41 | 19 | 15 | 3 | 4 | 45 |
| Kenai River Brown Bears | 41 | 21 | 18 | 1 | 1 | 44 |
| Wisconsin Windigo | 38 | 21 | 15 | 1 | 1 | 44 |
| Anchorage Wolverines | 37 | 17 | 14 | 5 | 1 | 40 |
| Chippewa Steel | 37 | 17 | 18 | 1 | 1 | 36 |
| Springfield Jr. Blues | 36 | 17 | 19 | 0 | 0 | 34 |
| South Division | GP | W | L | OTL | SOL | Pts |
| Oklahoma Warriors | 35 | 28 | 6 | 0 | 1 | 57 |
| Lone Star Brahmas | 37 | 25 | 8 | 1 | 3 | 54 |
| New Mexico Ice Wolves | 38 | 21 | 14 | 2 | 1 | 45 |
| Shreveport Mudbugs | 38 | 20 | 13 | 2 | 3 | 45 |
| Amarillo Wranglers | 36 | 19 | 14 | 2 | 1 | 41 |
| Odessa Jackalopes | 36 | 18 | 17 | 0 | 1 | 37 |
| El Paso Rhinos | 36 | 11 | 22 | 3 | 0 | 25 |
| Corpus Christi IceRays | 38 | 9 | 24 | 5 | 0 | 23 |
January 29, 2023
St. Cloud
2
North Iowa
1
Scores
Watch
January 30, 2023
Maine
1
Northeast
4
Scores
Watch
February 1, 2023
Amarillo at Oklahoma
7:00 PM
Scores
Watch
February 2, 2023
El Paso at New Mexico
6:30 PM
Anchorage at Springfield
7:05 PM
Fairbanks at MN Wilderness
7:15 PM
Scores
Watch
February 3, 2023
El Paso at New Mexico
6:30 PM
Kenai River at Chippewa
7:00 PM
Fairbanks at Janesville
7:00 PM
Bismarck at St. Cloud
7:00 PM
Philadelphia at Maine
7:05 PM
Oklahoma at Corpus Christi
7:05 PM
Anchorage at Springfield
7:05 PM
Austin at North Iowa
7:10 PM
Wisconsin at MN Wilderness
7:15 PM
Minot at Aberdeen
7:15 PM
Shreveport at Odessa
7:15 PM
Northeast at Johnstown
7:30 PM
Danbury at New Jersey
7:30 PM
Amarillo at Lone Star
7:30 PM
Scores
Watch