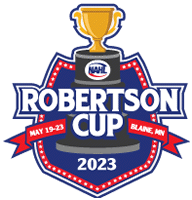 Robertson Cup Championship
Fogerty Arena -

Blaine,

MN
May 19 - 23, 2023
9250 Lincoln St. NE, Blaine, MN 55434
Rental Car Information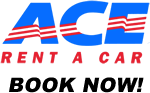 ACE has more than 350 locations around the world offering great low-mileage vehicles at a tremendous value when compared to other rental car chains. With the latest model cars, vans, SUVs and other specialty vehicles, ACE has the perfect selection of vehicles for your next rental at a substantial savings. Since 1966, the most important part of the ACE mission has been the service of our customers. Come and discover how our award-winning service sets us apart.
Roger LaTour
Director Rental Operations
Ace Rent A Car-Minneapolis
Cell: 612-384-9593
rlatour@walser.com
The North American Hockey League (NAHL) is pleased to partner with the Avis Budget Group as their car rental partner. The Avis Budget Group, Inc. is a leading global provider of vehicle rental services, both through its Avis and Budget brands, which have more than 10,000 rental locations in approximately 175 countries around the world, and through its Zipcar brand, which is the world's leading car sharing network, with more than 900,000 members. Avis Budget Group operates most of its car rental offices in North America, Europe and Australia directly, and operates primarily through licensees in other parts of the world.
Best of all, because of the league-wide agreement with the Avis Budget Group, all teams, parents, scouts, staff and those attending league-sponsored events are entitled to special pricing and rates.
Simply click the corresponding link to book your rental today!