New Mexico blanks El Paso on Wednesday, 8-0
November 16, 2023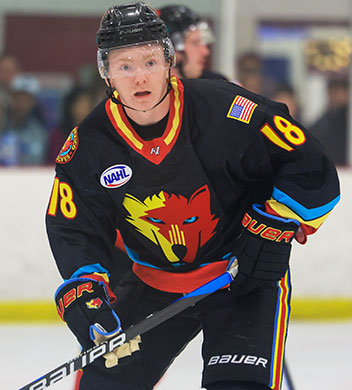 El Paso 0 @ Mew Mexico 8 – The Ice Wolves scored a season-high eight goals and got two goals apiece from Ryan Johnson and Jordan Tacheny in an 8-0 win over El Paso on Wednesday.
Johnson opened the scoring early in the 1st period and Zach Boren also scored for New Mexico to make it a 2-0 contest after one period.
Tacheny's first goal of the game early in the 2nd period forced a change in goal for the Rhinos. The Ice Wolves kept their foot on gas as Ryan Seelinger added a goal to make it a 4-0 game after two periods.
In the 3rd period, New Mexico piled it on with four more goals including the second of the game from both Johnson and Tacheny and others from Jack Dalton and Olivier Lamothe.
Andy Vlaha made 26 saves in the shutout, while Michael Manzi and Kael DePape combined for 22 saves in the loss.