Rhinos edge Ice Wolves on Tuesday, 4-3
November 15, 2023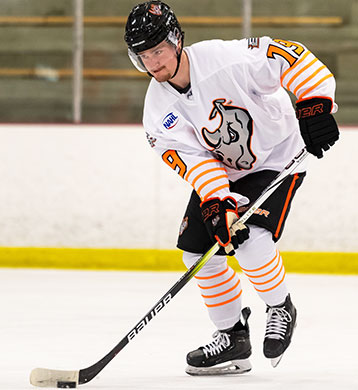 El Paso 4 @ New Mexico 3 – El Paso forward Medrick Bolduc had two goals to lead the Rhinos to a 4-3 win in Albuquerque over the Ice Wolves. The 4-3 win spoiled a hat-trick effort from New Mexico's Ryan Johnson, who scored all three goals in the Ice Wolves loss.
In an active 1st period, the Rhinos took a 2-1 lead thanks to goals from Bolduc and Kenneth Brodie, while Johnson scored his first for New Mexico.
In the 2nd period, the Rhinos seized control with two more goals to make it a 4-1 contest as Frank Tafelski found the back of the net and Bolduc added his second of the contest.
In the 3rd period, Johnson scored two more goals to draw the Ice Wolves to within 4-3, but that's as close as they would get.
Kael DePape made 15 saves in the win, while Jackson Fuller made 24 saves in the loss.