Watch Now: NAHL Plays of the Week, Oct. 28-Nov. 3
November 5, 2013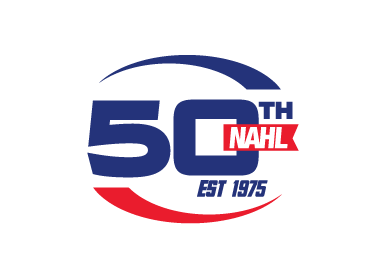 The North American Hockey League (NAHL) is pleased to continue the NAHL Plays of the Week, seen exclusively on NAHL.com this season.
The Plays of the Week can be viewed every week on the NAHL TV platform and features the top goals and saves of the week from NAHL games played Monday-Sunday that respective week.
One of the best things about the weekly plays of the week videos is that as the season gets longer and progresses, the plays get better and better as players really start to get comfortable with their surroundings and teams in the NAHL.
This week's edition features plays from the following:
Shane Bednard - Johnstown Tomahawks
Tyler Gernhofer - Amarillo Bulls
Kris Mckenzie - Minnesota Magicians
Lukas Laub - Odessa Jackalopes
Josh Bretner - Austin Bruins
Brendan Harris - Bismarck Bobcats
Leo Lumm - Odessa Jackalopes
Tommy Delaney - Minnesota Magicians
Paul Berrafato - Amarillo Bulls (SAVE)
Joey Palumbo - Odessa Jackalopes