NAHL announces partnership with Front Rush
November 5, 2013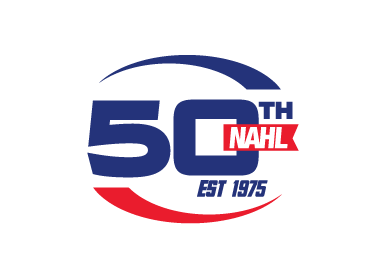 The North American Hockey League (NAHL) is pleased to announce a partnership with Front Rush, which also includes the NAHL's partners in the North American 3 Hockey League (NA3HL) and North American Prospects Hockey League (NAPHL). Headquartered in Lambertville, New Jersey, Front Rush provides an easy-to-use and affordable software that spans over 5,500 teams at over 700 colleges and universities nationwide. They are the industry leader in recruiting and compliance software.
"We were introduced to Front Rush by Eric Darwitz, Head Scout of the Fairbanks Ice Dogs, and being an expansion franchise in the league, we were in search for a program that could encompass all our scouting database needs. After taking an online tour of the Front Rush, we were sold. We can database all our scouting documents, connect with our current and future players, and in the future, stay in touch with all the players that have came through our program. We could not be happier with Front Rush and what it enables us to do." -Minnesota Wilderness coaching staff
Front Rush will assist coaches in all three leagues to streamline the recruiting process to identify and recruit prospective student-athletes. The partnership will enable teams to utilize programs like the NAHL Event Scouting System to identify and locate recruits while making use of Front Rush's industry-leading Recruiting and Compliance software.
Front Rush is also designed to help coaches get to the next level in recruiting. The easy-to-use format has allows coaches to be able to easily track recruits from anywhere. Front Rush also provides coaches a better understanding on how to utilize technology to assist their recruiting efforts. In addition, Front Rush will provide coaches in all three leagues a system for easy management of alumni and contacts.
About Front Rush
Headquartered in Lambertville, New Jersey, Front Rush provides an easy-to-use and affordable software that spans over 5,500 teams at over 700 colleges and universities nationwide. They are the industry leader in recruiting and compliance software. Visit them online at
www.frontrush.com