Bulls tab Mahood as full-time Assistant Coach
August 19, 2013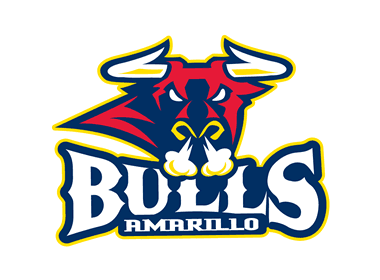 By Denis Puska, Amarillo Bulls
Amarillo Bulls' fans will see a lot more of Harry Mahood this season.
Coach Mahood, who joined the Bulls' Coaching Staff early last season and helped the hockey program capture the 2013 Robertson Cup National Championship, was named the new Assistant Coach of the Amarillo Bulls.
"Last year I got the opportunity to get to know Harry on a personal level and he was a big contributor to the Amarillo Bulls hockey program and the coaching staff," said Bulls Head Coach Dennis Williams. "To be able to add a coach with Harry's knowledge and background made this decision easy.
"When Rocky announced he was leaving to take his coaching to the next level, Harry was the first person I wanted here to take over that position. More importantly, it has been the relationship that we have had on and off the ice and I couldn't be happier that he wanted to be a part of the Amarillo Bulls. He understands the challenges that we face, the uphill climbs and I know his excitement and enthusiasm will rub off on our players."
Harry Mahood said he is excited to back on board and continue the tradition of success with the Bulls.
"It was such a terrific experience last year working with the coaching staff, the organization and the players," Mahood said. "To have that opportunity to experience that again is every bit as exciting as it was last year."
Mahood said they were able to accomplish a lot of goals last year, including their terrific grass-roots work in the community.
"It accumulated with Ryan Cole having a home built by Habitat For Humanity," he said. "Secondly, you look at building a relationship with the fans that allows them to be excited and enjoy the experiences along the way. You then, put a winning product on the ice, and lastly the crowning achievement of winning the Robertson Cup. I know those are the goals annually in Amarillo, but it was very exciting to be part of that here."
Prior to Mahood's arrival in the Texas Panhandle last season, he served as an Assistant Coach with the rival Topeka RoadRunners 2009-2011, and as Associate Head Coach in the 2011-2012 season. During his tenure behind the bench, the RoadRunners captured two South Division titles, hosted the Robertson Cup and won the President's Cup in 2011. Mahood developed and graduated nearly 40 players to the NCAA.
Williams said Mahood's experience in junior hockey will be valuable to the organization.
"Harry does everything well, especially on the special teams," said Williams. "He's also good at making in-game adjustments with video. He's a hockey enthusiast and purist who loves the sport. As we ventured forward last season, he was eager to take on more of those roles specifically with face-offs and special teams. I have always been told to surround yourself with good people, and I am very excited to have Harry and his family part of the Amarillo Bulls."