Sher-Wood Hockey named preferred goalie stick partner of the NAHL
July 31, 2013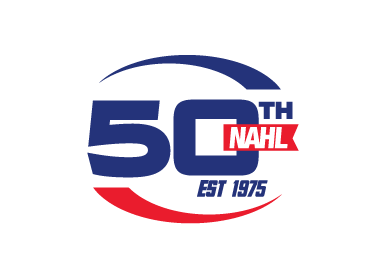 The North American Hockey League (NAHL) is pleased to announce that Sher-Wood Hockey has been named the preferred goalie stick supplier to the NAHL, NA3HL and NAPHL. As part of the one-year agreement, Sher-Wood has set up exclusive pricing for goalie sticks for those goalies playing exclusively in the NAHL, NA3HL and NAPHL.
"We are very pleased to be partnering up again with the NAHL and its affiliate leagues by offering our very innovative goalie sticks line," said Bernard Harbec, Vice-President of Global Sales for Sher-Wood Hockey. "We look forward to providing the very best service and products with our dedicated team of experts. Our goal is to be the best partner possible for this season and beyond."
For decades, Sher-Wood Hockey has served the needs of recreational, competitive and professional hockey players worldwide. From its corporate operations in Sherbrooke, Quebec, Sher-Wood Hockey continues a tradition of supplying aspiring players and professionals with the finest goalie sticks on the market. Hall of Fame hockey players and kids alike have turned to Sher-Wood as their first choice in goalie sticks. Nearly 200 dedicated and knowledgeable associates manage Sher-Wood's business and they proudly distribute hockey products to more than 20 countries.
Sher-Wood goalie sticks feature new and innovative hybrid technology that features a super lightweight carbon fiber shaft, a polyurethane foam core paddle and blade and a carbon-weaved thin blade design. This new technology combines the lightness and performance of the carbon fiber and the outstanding vibration dampening properties of the polyurethane foam. The thin blade design improves the goaltenders' feel for the puck, significantly improving their game around the net. The shaft runs through the heel of the blade to prevent the stick from becoming soft over time. This technology optimizes the responsiveness and performance of the stick.
"We are pleased to offer the teams and goaltenders of the NAHL, NA3HL and the NAPHL with a goalie stick product that is one of the best in the industry," said NAHL Director of Communications and Marketing Alex Kyrias. "Sher-Wood is offering our goaltenders a product with proven performance and combined with their exemplary service and reputation, makes them a natural fit and an exciting new partner."