IceRays forward D'Arrisso makes NCAA DI commitment
July 24, 2013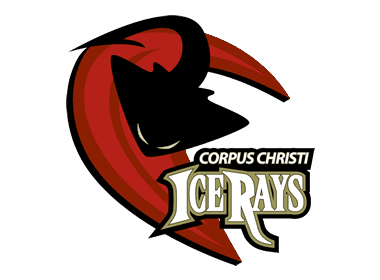 By Rob Lippolis, Corpus Christi IceRays
The Corpus Christi IceRays of the North American Hockey League (NAHL) are pleased to announce that forward Perry D'Arrisso, who played two seasons in Corpus Christi, will play NCAA Division I hockey for Clarkson University beginning in the 2013-14 season.
"Clarkson is such a strong program and it's really an honor to have committed there," said D'Arrisso. "There have been a lot of strong players to make their way through the program and I'm looking forward to taking everything in when I get there. I'm excited to show what I can bring to the table, trying to be an impact guy my first year while helping the team win a championship. I relish the opportunity to play for such an elite program and attend a prestigious academic institution. I'm confident in my abilities to make a difference on the ice offensively and defensively and know I can capitalize on my opportunities when they come."
In his first season with the IceRays, the Mississauga, Ontario native tallied 12 goals and 21 assists in 58 games played.
In his final year with Corpus Christi, D'Arrisso excelled despite being missing 17 games with a leg injury. In 43 games the forward scored 18 times and assisted 26 others for 44pts. During the first round of the playoffs he added one goal and two assists in four games during round one of the NAHL Playoffs. Even with the injury, D'Arrisso pushed to return.
While in the North American Hockey League, D'Arrisso played in the 2012 Top Prospects Tournament and was slated to play in the 2013 Top Prospects Tournament as well until he was injured.
"The injury was unfortunate but I just viewed it as an obstacle that I was going have to overcome and not something that would I would let stop me," D'Arrisso added. "The staff in Corpus was tremendous and helped me a lot off the ice to get me back to where I needed to be as quickly as possible."
"This is great news," said IceRays general manager Pat Dunn. "Having Perry get a D1 commitment is definitely some good stuff. He is certainly one of the most deserving players to receive a commitment. I don't want to take anything away from any other players but Perry was all business. He was one of our hardest working players we have had."
Clarkson competes in the ECAC with powerhouse teams such as Quinnipiac who went 30-8-5 last season along with the defending national champions Yale, who sported a 22-12-3 overall record.
"I can't say enough about the Corpus Christi organization as a whole," he finished. "It is one of the best run organizations in hockey. They truly help prepare you for the next level and give you all the tools needed to be successful. I would like to thank Coach Quenneville and Worlton for all their work with me and the extra time they put in. They helped me develop not only as a player but as a person and were instrumental to my success. Also special thanks to Ryan Bennett and Tracy Moores, former coaches, who helped me along the way. In addition I would like to thank my teammates, especially my line mates Rudy Sulmonte and Emil Romig. Playing with two guys of their caliber the majority of the year really allowed me to elevate my game and they allowed me to further my potential. I really enjoyed my time in Corpus Christi and it is an experience I will look back upon fondly."
The Knights have participated in 20 NCAA Tournaments, including three championship games, won 10 ECAC Hockey Regular Season titles, skated away with five ECAC Tournament championship trophies and became the fastest Division I college hockey team to reach 1,000 victories.
"I am sure that the coaching staff at Clarkson will be happy with what they get in Perry. He is truly one of the most dedicated young man we have had wear the IceRays uniform," Dunn added. "It didn't come easy for him as he was having such a good season last year but suffered a fractured ankle that kept him out of the line-up in the final stretch, which kept him out of the Top Prospect Showcase. He and all the IceRays coaching staff were devastated for him. He bounced back and kept believing. He is finally rewarded today and we are all very proud of him."
D'Arrisso becomes the 29th NCAA hockey commitment from the IceRays in just four seasons as members of the North American Hockey League.