Alums help Grand Rapids to AHL's Calder Cup title
June 19, 2013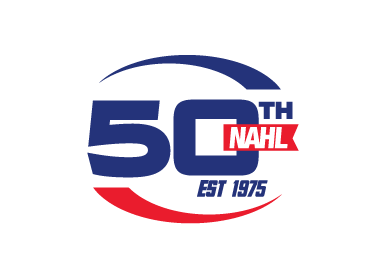 Two alumni of the NAHL helped the Grand Rapids Griffins to the Calder Cup Championship on Tuesday night. The Calder Cup crowns the playoff champion of the American Hockey League (AHL).
Defenseman Chad Billins and goaltender Jordan Pearce are the two former NAHL players that helped the Griffins to their first ever title. It is the first league title in the 17-year history of the Griffins franchise, including the last 12 as members of the AHL and the last 11 as the top development affiliate of the National Hockey League's Detroit Red Wings.
Billins, 24, just finished his first professional season. The native of Marysville, Michigan, played in the NAHL briefly in the 2005-06 season and then a full season in the 2006-07 season, both for the Alpena IceDiggers. Billins appeared in 62 career NAHL games and totaled 25 points. Following his NAHL career, Billins played four seasons for Ferris State University of the CCHA.
Billins had a fantastic rookie season this year for the Griffins. He played in a team-high 76 games during the regular season and led all Griffin defenseman in scoring with 37 points (10 goals, 27 assists). In the playoffs, Billins played in all 24 playoffs games and again led all defenseman in scoring with 14 points (2 goals, 12 assists).
Pearce, 26, a native of Anchorage, Alaska, played in the NAHL during the 2002-03 and the 2003-04 seasons, both with the USNTDP 17-Team that was in the NAHL at the time. After playing four years at Notre Dame following his time in junior hockey, Pearce has spent the last four seasons playing professional hockey in either the AHL or ECHL.
Pearce played in four regular season games for the Griffins this season and did not appear in the playoffs. He spent the majority of the season playing for the Toledo Walleye of the ECHL. His best season to date came in 2010-11 when he appeared in 44 games for the Griffins.