Chill names Degenhardt Head Coach and GM
April 17, 2013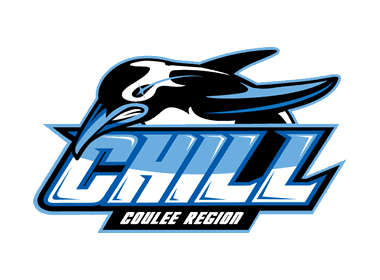 The Coulee Region Chill, proud members of the North American Hockey League are excited to announce that AJ Degenhardt has been promoted to Head Coach and General Manager. Degenhardt was hired last summer as the team's Assistant Coach and subsequently named Interim Head Coach upon John Hamre's departure. "AJ's vision for the team is very much in alignment with our vision for the Chill. There is still rebuilding work to be done and AJ is the right person to take this team to the next level. AJ will have the opportunity to build his own roster while providing our team with continuity. AJ has earned the respect of his players and they're excited to return and play for him next season and we expect significant improvement over last year's team performance," said Bryant.
"I am looking forward to the opportunity of taking over as Head Coach and General Manager of the Coulee Region Chill and laying a foundation for a winning program for years to come", said Degenhardt.
Prior to joining the Coulee Region Chill, Degenhardt was with Team Illinois Midget Major. Before Team Illinois he was the head coach for two seasons with the Twin Cities Northern Lights, a Minnesota Junior Hockey team (MNJHL Tier III Jr. A).
Degenhardt, a Coulee Region home town hockey player, played for the La Crosse Central/Logan High School hockey coop. He then moved on to play for the Green Bay Gamblers of the USHL for two years. His ultimate goal of playing for a Division 1 hockey school came to reality starting in 2002 at University of Wisconsin, Madison where he won a National Championship. Since graduation he has quickly built a strong list of coaching credentials and experience at the High School, MNJHL, and Team Illinois AAA.
Erik Largen – New Assistant Coach for the Coulee Region Chill
The Coulee Region Chill is also excited to announce the hiring of Erik Largen as their new Assistant Coach. Most recently, Largen was the head coach of the Twin Cities Northern Lights (MnJHL Tier III). Largen compiled an 87-9-2 record over two seasons with the Northern Lights, winning back to back regular season and playoff championships. In 2012 the team qualified for the national tournament finishing 5th while in the most recent season (2013) the team finished as the runner up in the National Championship.
Prior to coaching, Erik played junior hockey for the North Iowa Outlaws & Owatonna Express (NAHL) before committing to play for the University of Alaska Fairbanks (CCHA Division 1) starting in 2006. Upon graduating with a Finance degree, Largen began his coaching career as an assistant coach with the Fairbanks Ice Dogs (NAHL) under mentors Rob Proffitt (GM Fairbanks Ice Dogs) and Josh Hauge (Head Coach Tri City Storm USHL). Largen helped the Ice Dogs compile a 72-37-7 overall record including National Champion runners up in 2010 and National Champions in 2011.
"Erik's work ethic and commitment to building a winning program stood out in a very competitive interview process," says Bryant. "Having two coaches of AJ and Erik's caliber will help us recruit while better developing our players and team. Both understand our team vision and the importance of growing a community minded program."
"I am very happy to have Erik become a part of our program, he has been a winner at every level he has coached and will be a very valuable asset to our team", stated Degenhardt.
"I am very excited to join the Coulee Region Chill organization, it's a program committed to being involved in the community, creating a pathway to college hockey for its players and building a championship culture," said Largen.