Three thrillers on Thursday in the NAHL
January 31, 2013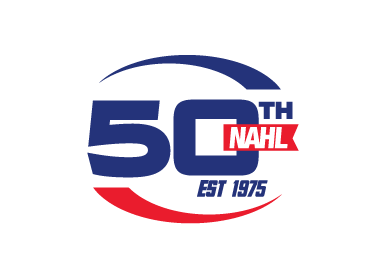 Wichita Falls 6 @ Odessa 2 - In the first game of a three-game weekend series, the Odessa Jackalopes were defeated for the fourth time in their past five head-to-head meetings by the Wichita Falls Wildcats Thursday at Ector County Coliseum in Odessa. Odessa started the scoring at 5:12 of the opening period when Jackalopes defenseman Matt Montemurro crept in from the left point and tapped his third goal of the season past Wildcat netminder Evan Cowley. The response from Wichita Falls was swift, as Matt Robinson netted the first of his two goals on the night less than two minutes later to tie the game at one. In the second period, goals from Ben Kucera and Tyler Ledford stretched the Wildcats lead to 3-1 before Steven Haydon scored his first goal since September 13th, a one-time strike at 8:09 of the second, to draw the Jacks within a goal at 3-2. In the third period, Wichita Falls pulled away as Robinson's second goal of the night led to a Colin Staub tally and Ledford's second marker of the contest pushed the game out of reach for Odessa at 6-2 Wildcats. Boxscore
Fairbanks 1 @ Wenatchee 2
– In a match-up of the top two teams in the West, Fairbanks was unable to capitalize on 42 saves from Steve Perry as they could not solve Wild goaltender Robert Nichols in a 2-1 loss to the Wild. Wenatchee outshot the Ice Dogs 44-22 in the contest. Jono Davis put Wenatchee up 1-0 in the 1st period. Trace Redmond made it 2-0 early in the 2nd period before Mike Parnell scored the lone Fairbanks goal. The Ice Dogs could not get the game tied up as the Wild took the first of a three game home series.
Boxscore
Soo 3 @ Jamestown 2 (SO)
– Goalie Tyler Marble made 33 saves through regulation and overtime and then stopped four of five shooters in the shootout to move the Eagles into sole possession of 1st place in the North Division with a 3-2 shootout win. Cody Von Rueden and Chris Waterstreet scored in regulation for the Eagles, while Luc Gerdes and Dylan Zink scored in regulation for the Ironmen. Sean Murphy and Brandon Adams added shootout goals to secure the win and two points.
Boxscore
Port Huron 2 @ Johnstown 3
– The Tomahawks jumped out to a quick 3-0 lead and held off a late surge from the Fighting Falcons to win 3-2 on Thursday night. Casey Nelson have Johnstown a 1-0 lead early in the 1st period. Eight minutes later the lead increased to 2-0 as JB Baker scored for the Tomahawks. Early in the 2nd period Brandon Reinholz made it 3-0. Port Huron didn't roll over as two goals from Matthew Uvodich and Nick Horne made it 3-2, but the Falcons could not get the equalizer in the 3rd period.
Boxscore