Bulls Habitat for Humanity a big hit with community
January 18, 2013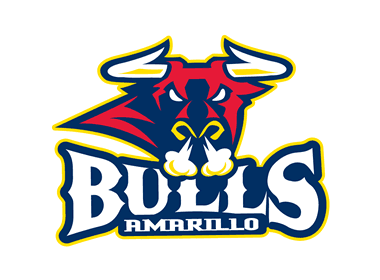 Amarillo Bulls players traded in their hockey sticks and skates for notepads and smiling faces on Monday and Tuesday night. Week one of 'The Tip A Bull for Habitat For Humanity' was a huge success.
Forward Ryan Cole, who organized the event, was excited with the results and the effort his teammates put forward. "It was so neat to see all of the guys helping out with his event," Cole said. "I was with the group consisting of myself, Omar Mullan, Brady Ferguson, Matt Sieckhaus, and TJ Sherman, and they seemed to be wheeling around taking orders serving food and drinks. Sieckhaus was serving food, Sherman was serving drinks, and Ferguson was being a great host and assigning tables."
Cole said this is his event but in reality it's a team function. "It's great for our team and our organization obviously when we get to raise money especially for a great cause like Habitat For Humanity," noted Cole. "The goal at the end of the year is to win the Community Service Award for the NAHL, but that wouldn't be possible without my teammates."
Cole said he wants to thank Bulls fans for coming out. "It meant a lot to me, and I couldn't do it without them," said Cole. "They took time to come out and donated money so I can help this organization out. They are the biggest part of all of this. "
Cole added that Habitat for Humanity does an outstanding job in building homes for those families in need.
"They have had a tough time raising money due to the economic times so my goal is to raise $10,000," he said.