Cowley helps Prospects team to victory
October 2, 2012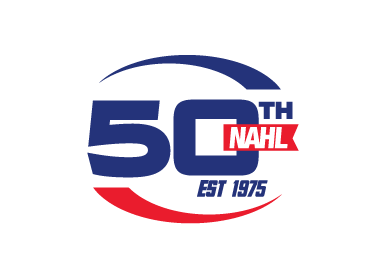 Wichita Falls Wildcats goaltender Evan Cowley played the second half of the game for Team McClanahan as they bested Team Housley, 5-2, in the inaugural CCM/USA Hockey All-American Prospects Game Saturday (Sept. 29) at the First Niagara Center in Buffalo, NY.
Cowley (Evergreen, Colo.) made 15 saves on 17 shots in relief or starting goaltender Cal Petersen (Waterloo, Iowa), was flawless in 30 minutes, stopping seven shots.
Ryan Fitzgerald (North Reading, Mass.) notched three assists for Team McClanahan and received MVP honors. Meanwhile, Evan Allen (Sterling Heights, Mich.) scored both of Team Housley's goals.
Team McClanahan opened the scoring at 15:54 of the first period by capitalizing on a three-on-one. Fitzgerald carried the puck down the left wing and fed the puck across the crease to Hudson Fasching (Burnsville, Minn.) for a tap-in tally.
Seth Jones (Plano, Texas) made it 2-0 in favor of Team McClanahan at 6:06 of the second period. From the right point, Jones one-timed a clean faceoff win by Fitzgerald into the lower left corner of the net. Two minutes later, Team McClanahan stretched its lead to 3-0. Coasting through the slot, Jimmy Lodge (Downington, Pa.) slipped a pass behind both defensemen to Jacob Montgomery (Oakdale, Minn.), who flipped a backhand shot under the crossbar.
Team McClanahan's fourth straight goal came from Quentin Shore (Denver, Colo.) at 13:42. Mike McCarron (Macomb, Mich.) forced goaltender Hunter Miska (North Branch, Minn.) to make a difficult save and Shore knocked in the rebound. Taylor Cammarata (Plymouth, Minn.) also assisted on the play. Allen put Team Housley on the scoreboard 6:08 into the third period. Frank Vatrano (East Longmeadow, Mass.) shot for a rebound as he crossed the blue line and the puck caromed perfectly to Allen who was driving to the net.
Dakota Mermis (Alton, Ill.) reestablished the four-goal lead, 5-1, for Team McClanahan with a wrist shot through traffic from the high slot at 10:50. Fitzgerald picked up his third assist of the game, while Matt Lane (Rochester, N.Y.) also drew a helper. Allen scored a power-play goal for Team Housley to cap the scoring with 6:10 left in regulation. Steven Santini's (Mahopac, N.Y.) shot ricocheted off the end boards and Allen slipped the puck behind the goalie at the right post. Tyler Kelleher (Longmeadow, Mass.) had the second assist.
NOTES: Attendance was 5,519 … Legendary coach Scotty Bowman dropped the ceremonial first puck. Bowman spent sevens of his 30 NHL seasons as head coach of the Buffalo Sabres (1979-87) and had a hand in bringing Phil Housley and Rob McClanahan, the head coaches for tonight's game, to Buffalo in the early 1980s … Nick Fohr, assistant coach for USA Hockey's National Team Development Program Under-18 Team served as an assistant to Housley, while Don Granato, head coach for USA Hockey's NTDP Under-18 Team, served at McClanahan's assistant coach ... Players selected to compete in the inaugural CCM/USA Hockey All-American Prospects Game were chosen by USA Hockey in conjunction with NHL Central Scouting ... Players selected to participate represent 13 different states. Minnesota led the way with eight, followed by Michigan (6) and Massachusetts (5). Other states included California, Colorado, Illinois, Iowa, New York, North Dakota, Ohio, Pennsylvania, Texas and Wisconsin.