NAHL players recognized by NHL Central Scouting
September 19, 2012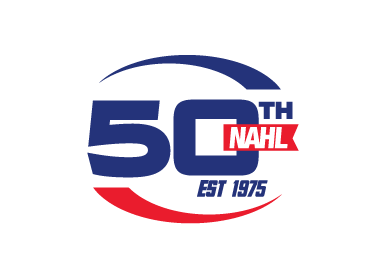 Nine current and former North American Hockey League (NAHL) players, were recognized on the National Hockey League's (NHL) 'Prospects to Watch' list for 2013 draft-eligible players Wednesday with the release of NHL Central Scouting's preliminary list of players to watch in North America and Europe. The list included six players that are currently playing in the NAHL this season.
The lists, comprised of "A," "B" and "C" players for the upcoming season in each of the major junior hockey leagues, are sent to NHL team scouts for the purpose of tracking the top draft-eligible players entering the 2012-13 season. All "A" skaters have been identified as potential first-round picks, while "B" players are considered second- or third-round candidates. The players on the "C" list are thought to be fourth-, fifth- or sixth-round possibilities. Central Scouting's preliminary rankings will be revealed in November. That list includes the top 25 prospects for each of the various leagues throughout North America and Europe.
Players from the NAHL on the list include Wichita Falls Wildcats goaltender Evan Cowley, who is the only NAHL player on the B-list. Corpus Christi goalie Anthony Stolarz, who was drafted in the 2nd round by the Philadelphia Flyers in last summer's 2012 NHL Entry Draft, was also given a B-rating a year ago when the watch list was released.
Other current NAHL players on the list include: Kalamazoo Jr. K-Wings and NAHL Top Prospects defenseman Brett Beauvais, Bismarck Bobcats forward Ryan Callahan, Janesville Jets forward and team captain Connor Lemirande, Soo Eagles forward Michael Sabatini and Corpus Christi Ice Rays defenseman Jalen Schulz, who played last season with the Omaha AAA Lancers 16U team in the North American Prospects Hockey League (PHL).
This year's list also features former Dawson Creek Rage and NAHL Top Prospects defenseman Luke Ripley, former New Mexico Mustangs defenseman Kirill Vorobyev and former Austin Bruins goaltender Eamon McAdam.
NHL Central Scouting will release its midseason rankings of 2013 draft-eligibles in January, followed by its final rankings in April. The 2013 NHL Entry Draft will be at Prudential Center in Newark, New Jersey, June 28-29. Two NAHL players were selected in the 2012 NHL Entry Draft as Anthony Stolarz from the Corpus Christi IceRays was selected in the 2nd round by the Philadelphia Flyers and Connor Hellebuyck from the Odessa Jackalopes was selected in the 5th round by Winnipeg Jets.
View the complete list here.