Saturday Scores: Port Huron wins regular season opener
September 9, 2012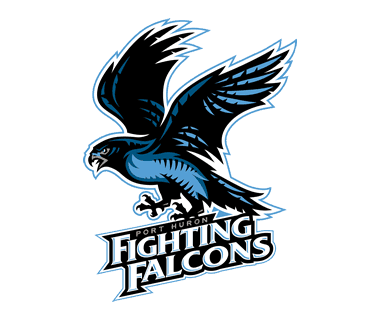 Johnstown 3 @ Port Huron 4 (OT) - Defenseman Kristaps Bazevics scored two goals Saturday night, the second tying the game with just 4:06 to play, but the Johnstown Tomahawks lost their inaugural NAHL game, 4-3 in overtime to the Port Huron Fighting Falcons. The Falcons scored three goals in under a three-minute stretch in the 3rd period, and Alex Archibald scored late in overtime to give the Falcons a 4-3 win against the Johnstown Tomahawks in the first game of the NAHL season.
Jesse Kessler also scored for the Tomahawks, who took a 2-0 lead into the third period before the Fighting Falcons scored three times in the span of 2:34. Matthew Uvodich, Mitch Maloney and Ian Miller all scored in the third period for the Falcons. Mark Evan Auk had two assists, while Jake Goldberg, Rick DeRosa, Daniel Rehnstrom and Easton Powers each had one.
Ian Miller tipped an Alex Archibald shot past Bodhi Engum on the power play at 8:28 to give the Falcons the lead, as the Fighting Falcons finished 1-for-6 on the power play. But Bazevics blasted a slap shot from the top of the left circle past goaltender Max Milosek to force overtime, where Archibald, who also had two assists, scored the game-winner.
Engum made 28 saves, including 12 in the third period, while Milosek stopped 20 shots. The Tomahawks, who were outshot 18-9 over the final 25 minutes of the game, went 0-for-4 on the power play. Johnstown got off to a strong start, outshooting Port Huron, 8-3, in the opening period while killing off three Fighting Falcons power plays. Three minutes after the Tomahawks killed the last of those penalties, Bazevics beat Milosek with 17.3 seconds to play in the period. Mitch Kontny and Jordan Watt drew the assists.
Just 31 seconds into the second period, Kessler scored unassisted with a wrist shot from the edge of the left circle for a 2-0 lead, matching his goal total from last season. Engum continued to frustrate the Fighting Falcons for the remainder of the period, stopping Easton Powers at 2:35 and then Jake Goldberg while Port Huron was on the power play three minutes later.
Cody Gylling led the Tomahawks with four shots, while Kessler, Ian Spencer, and Casey Neslon each had three. Cody Boyd picked up the lone assist on Bazevics' second goal.
The teams play again Sunday at 2 p.m.